Online Banking
Close online banking
Bank Easier Online with New Enhanced Tools
Managing personal finances can be a time consuming hassle without the right tools. Fortunately, you have our support in your corner. We are committed to bringing you the resources you need to quickly and efficiently manage your money, monitor your financial health and advance your financial knowledge base.

This is why we're bringing you an even bigger advantage with an advanced Online Banking upgrade that will help you further streamline how you manage your finances. With our new Online Banking tools you can monitor your monthly Heritage High-Yield Checking account qualifications, analyze your spending, budget for the future, track external accounts and bills, along with so much more. You are going to love the new Mobile App and Online Banking experience!
New Online Features Help Drive Success

Real-Time Checking Qualifications Tracking

With a remarkable 4.07%* Annual Percentage Yield on our Heritage High-Yield Checking account, we want to make sure that you meet the monthly requirements to earn that high interest rate. The Checking Qualifications widget is a convenient way to help check your qualifications. It's easy-to-read and tells you whether you're eligible to receive the rewards and what needs to happen if you're not.


Take Control of Spending

Knowing where your money goes each month is key to establishing and managing a budget. A new, automatic feature on your Credit Union West account analyzes how you use your money every month and reports back to you on spending trends. The data accumulated from your tracked transactions is viewable right in your account tab and budgets tab, allowing you to budget or change habits when necessary. Spending categories in this feature can also be customized, to help you best manage your spending.

Budgets and Savings Plans Built on Your History

This exciting new feature is designed to help you create the building blocks for the future. Link these easy-to-use tools to your spending and individual accounts in order to analyze your spending and saving history as you build budgets and savings plans.

This tool uses your actual expenses and income to build accurate budgets and plans. Link the budget building tools to your accounts and the program auto-populates real information into the formulas, so you know exactly what to spend and save when your paycheck hits your account.

Personalize Your Experience

We've also added more advanced online features, such as the ability to personalize account settings, display only the features you want to utilize, and manage security settings within your account. Enjoy the convenience of our advanced location search that lists our branch locations according to their proximity to you.
Manage Finances On-The-Go With New Mobile App Tools

Custom Notifications Help Manage Payables

Who doesn't need a reminder from time-to-time? New customizable notifications are part of our Mobile App and they allow you to set reminders that keep your finances on-track, like Bill Pay and savings notices.

The app itself is intuitive, making it easy to configure and re-configure to keep up-to-date with your spending and saving. Imagine how convenient this mobile app can make your busy life – whether you're on the road, on vacation or just going about your daily routine.

Mobile Snapshot Offers a Quick View of Accounts

There are times when a quick overview of one of your accounts is all you need. The advanced Mobile Snapshot allows you to view your accounts without logging in, giving you the opportunity to do a quick check and move on.
To transfer money or change settings, the Mobile App will require you to log-in, which keeps your financial assets secure.

We're committed to helping our members make smart financial decisions. Our new online tools and Mobile Apps put these resources at your fingertips, so as a member, the information you need to build a healthy financial future is just a click away.

Learn more about our finance-building online and mobile resources and get your finances on an elevated success track.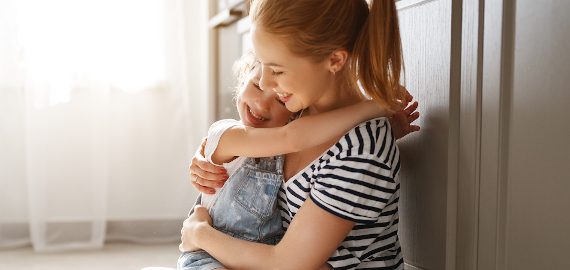 FOUR WAYS YOUR CU CAN HELP YOU
After a difficult year, you may be experiencing financial stress that is outside your control. For our members...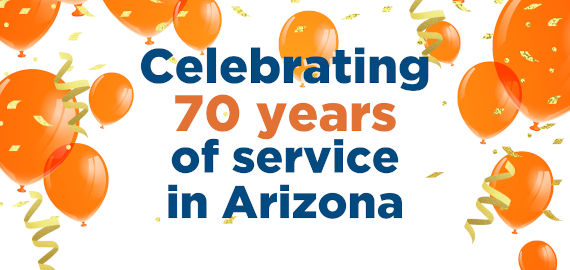 70 Years: A Look Ahead
Join us as we take a look at our 70 years of Credit Union West history and the road ahead!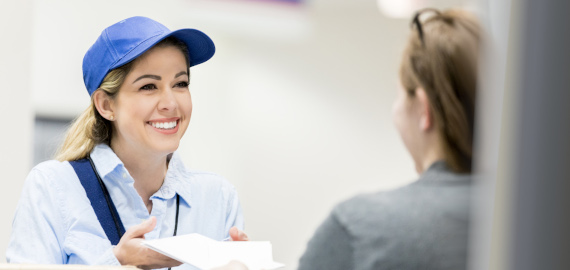 US Postal Service Delays
New service standards for first-class mail traveling outside of their local region may impact payments...
Credit Union West
Member Survey
On a scale from 0-11, how likely are you to recommend Credit Union West to a friend or colleague?
There was an error submitting the form
Thank you for your feedback!