Online Banking
Close online banking
Take your employer benefits package to the next level.
CU@Work Program
We know your employees are your most valuable asset. But when employees stress over finances at home, that stress can overflow into the workplace reducing productivity and morale. Equip your team with the tools they need
to successfully manage their money and achieve their financial goals
.
The Credit Union West membership is an additional employee benefit your organization can offer at no cost.
When you enroll in CU@Work, your organization receives access to our financial education resources and up to five free training sessions with our experts.
Employees will also gain access to our special offers and member discounts! 
Get your team on the path to financial freedom. 
Speak to our Business Development Representative for details!
With CU@Work you get:
$3,776 in Added value1

Increase your employee benefits  value, plus enrollment is free of charge to organizations.

Financial Education

Offer financial wellness benefits including in-person classes and employee resources.

Increase 401(k) Enrollment

Increase participation in employer retirement plans following financial education and wellness coaching.

Special Rates & Rewards

Save your employees' money with special rates and cash back offers.

.






Special Offers for Employees:
CHECKING
Receive a $150 bonus when you open a Heritage High-Yield or Loyalty Rewards checking account online or in a branch.2
CREDIT CARD
Save money when you consolidate your higher interest cards. Apply online in minutes and enjoy no annual fee, 2% cash back on balance transfers and no balance transfer fee.3
AUTO LOAN
Refinance your current auto loan from another lender and we'll beat your auto loan rate by 1% APR. Enjoy lower monthly payments or pay off your car loan sooner.4
MORTGAGE
Receive up to $750 towards appraisal costs with our first time home buyer program, FHA, VA or conventional loan.5
PERSONAL LOAN
Select a loan amount and term that fits your budget. Borrow up to $50,000 for almost any purpose with terms up to 180 months.6
HOME EQUITY
Borrow up to 133% of your home's equity to make improvements, put in a pool, consolidate debt and more.7
Enjoy the Benefits of Our Financial Wellness Offerings:




According to Forbes, employees facing financial issues can significantly impact employers through increased healthcare costs, higher turnover, poor attendance, and low productivity. Our financial literacy training helps you support your employees as they make decisions about retirement benefits and other financial issues they may be facing.





Banking 101
Credit Score and Report Education
Budgeting Strategies
Mortgage: First-Time Homebuyer Program
Investing for Today and Tomorrow - Retirement Planning




Ask us how we may tailor our educational offerings to your employees' needs, including on-site classes, resources, or webinars!

Speak to our Business Development Representative for details:
Why Financial Literacy Matters:
In 2022,
the 
average cost of financial illiteracy was estimated at $1,819 per person
.
8
According to a 2018 Employee Financial Wellness Survey by Financialimpact.com, employees are concerned about their economic wellbeing.
Over 50% of employees don't have enough emergency savings

Nearly 50% consistently carry credit card balances

One-third of workers find it difficult to meet their monthly household expenses
Roughly half of all employees find dealing with their financial situation stressful
Almost 40% estimate they spend three hours or more dealing with personal finance issues at work

Become a Member
Our Commitment to Enhancing Lives
Our organization was built from a passion to help our community and members build better futures through financial health and stability. We work towards this mission every day by listening to community needs through local partnerships and by giving back through financial education, scholarships and events that benefit families and local businesses.

Community Commitment
Our impact in the community is strong and growing. We invest in organizations that support local communities in a variety of ways.

Military support
Originally founded on base at Luke AFB, we are proud to support active duty military personnel, veterans, and their families through our programs and services.

local
We're committed to strengthening Arizona's economy by being here, investing here, and supporting our members to achieve their financial goals.

Member Owned
We are proud to serve as a not-for-profit credit union where our members are our highest priority – not prof-its. Any money that remains after expenses are paid, is given back to our members and community.
Employees Get Exclusive Member Benefits:
Enroll in CU@Work Today!
Meet with our Business Development staff to see how we can help you reach your goals.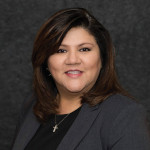 Maria R. Brunner
Business Development
* APR = Annual Percentage Rate; All offers available for a limited time; subject to change or end without notice.
1
Added Value' = 1) The cost of financial illiteracy according to the 2022 National Financial Educators Council (NFEC) Survey, 2) average dividends earned from a Heritage High-Yield or cash back from a Loyalty Rewards Checking (self-reported) plus cash bonus offer, 3) average credit card cash back savings from balance transfer (self-reported), plus savings from average transfer fee and annual fee according to 2019 U.S. News Consumer Credit Card Fee Study, 4) home appraisal savings on a new mortgage, 5) estimated savings on member services including average notary services according to the 2023 National Notary Association report, no overdraft transfer fee and reduced courtesy pay fee (self-reported), and average savings with free Allpoint ATMs (self-reported), and 6) savings from member discounts including wireless and tax preparation discounts through Love My Credit Union Rewards and auto purchase bonus through the Costco Auto program.
2 Promotional offer is only valid for one new membership per person; offer is not valid for existing members. $5 minimum balance required for membership account. One ACH credit/Direct Deposit must be established. Must have at least 15 point-of-sale or purchase transactions post and settle to your account within 30 days of account opening. The new account must be open and in good standing for at least 90 days before the $150 is available for use. Any taxes are the responsibility of the recipient and are reported on a 1099-INT. Annual Percentage Yield 0.01%. Rate may change after account is opened and fees could reduce earnings. Offer valid only upon receipt of original coupon. Coupon is non-transferable and non-negotiable for cash. Program subject to change without notice. Bonuses are considered interest and will be reported on IRS Form 1099-INT.
3 2.00% cash back on balances transferred to a new Credit Union West Preferred Options Platinum Credit card. Approval required. Balances being transferred must be listed on the applicant's credit report at time of application.
4 We will beat non-Credit Union West auto loan rates by at least 1.00% if the existing APR (Annual Percentage Rate) is 4.99% or higher, and credit is approved.
5 Up to $750 for the cost of an appraisal will be credited towards a new Credit Union West mortgage loan. Appraisal must be pre-paid by the applicant, and the cost of the appraisal, up to a maximum $750 will be credited toward closing costs. Other fees may apply. Property must
be located in Arizona.
6 On approved credit, other terms and conditions may apply.
7 Credit approval required. Other fees may apply. Property must be located in Arizona.
8According to the National Financial Educators Council (NFEC) in 2022,
Credit Union West
Member Survey
On a scale from 0-11, how likely are you to recommend Credit Union West to a friend or colleague?
There was an error submitting the form
Thank you for your feedback!