Online Banking
Close online banking
Credit Union West is Celebrating 70 Years of Service in Arizona
We are proud to be celebrating our 70th Anniversary this month! Over the past seven decades, a lot has changed but one thing that has stayed the same is our strong commitment to our members, community and employees.
Join us as we celebrate our Platinum Anniversary with a look back at what we have accomplished through the years.
More than just a milestone, this anniversary is all about our loyal members! As a special thank you, we are giving away $500 to 70 lucky winners PLUS we're offering a special $70 bonus for you and your friends with our new referral program! Find all the details on these exciting giveaways!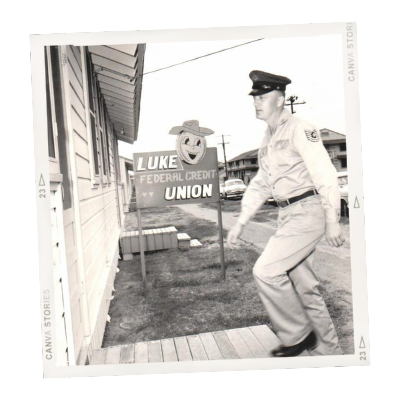 A Look Back
Our story starts on November 21, 1951 in Glendale, Arizona. We established Luke Federal Credit Union on Luke Air Force Base with a mission to serve military members and their families. See our history in photos on our timeline.
As our credit union grew, we extended our commitment to the military to include all who live, work or worship in 11 of Arizona's 15 counties. Luke Federal Credit Union became Credit Union West on November 29, 1999. Today, we are a full-service financial institution with $1 billion in assets, proudly serving more than 80,000 members at 12 branches throughout Maricopa and Yavapai counties.
A Look Ahead
As we continue to grow, we are expanding our reach in Yavapai County. In 2022, we will open a brand new 2,200 square foot branch in Prescott Valley to better serve the community. It will feature three drive-thru lanes with a drive-up ATM for easy access, expanded parking options, and enhanced amenities for members.
We are excited for the future and look forward to more exciting community events, charitable donations and promotions for our members.
Thank you for helping us reach this milestone and here's to 70 more years in Arizona!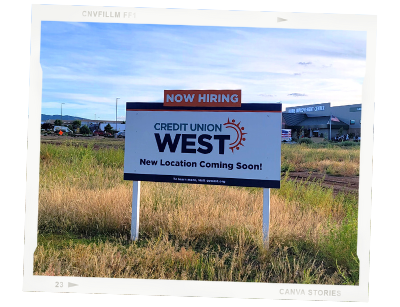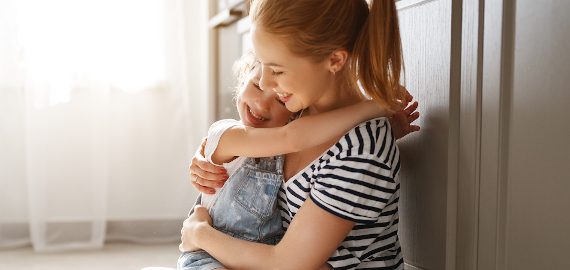 FOUR WAYS YOUR CU CAN HELP YOU
After a difficult year, you may be experiencing financial stress that is outside your control. For our members...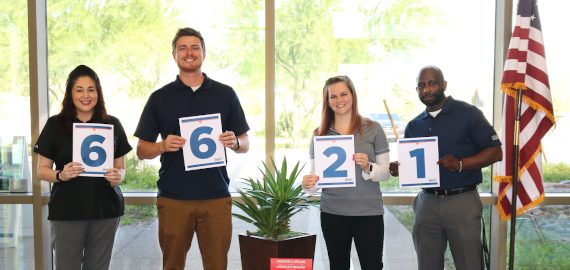 CELL PHONES FOR SOLDIERS
Since 2010, Credit Union West members and employees have donated 6,621 phones equating...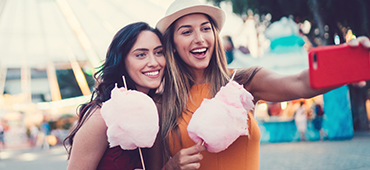 Sweet Summer Travel Perks With Allpoint
It's that time of the year when many Arizonans travel to cooler climates to escape the heat. You're probably...
Credit Union West
Member Survey
On a scale from 0-11, how likely are you to recommend Credit Union West to a friend or colleague?
There was an error submitting the form
Thank you for your feedback!