Online Banking
Close online banking
Kick up your feet and relax!
Enjoy Your Summer
We often find ourselves thinking, "I need a vacation". If so, chances are you really do. In most cases, not just a "daycation", but a real vacation to get away from the daily grind. Secrets to happiness are often found in how we find affordable vacations that allow us to relax stress free.
According to last year's Expedia.com Vacation DeprivationTM survey, American adults on average do not take all the vacation days they receive each year. In fact, the number of vacation days awarded and taken is at five-year low in the U.S.. If you want to positively affect your health and well-being, both on the job and at home, use your vacation days ­– all of them!
Vacation Benefits
Better health
The evidence is stacking up that vacations are necessary for reducing stress, lifting depression and living longer. People who don't take regular vacations are more likely to develop heart disease, have a heart attack or suffer from sleep problems. Health experts recommend a vacation of at least a week to help you relax and sleep better.
bonding with loved ones
If your spouse and children only see you tired and crabby at the end of many long workdays, you may have tension in your relationships. Family vacations offer time to reconnect with those you love and can create special lasting memories.
Increased productivity
It's true ­– vacations have career benefits, too. People who return from vacation tend to feel rejuvenated about their jobs and report less burnout in the long run.
Use It, Don't Lose It
Give yourself a break ­– you deserve it! Don't lose your vacation hours. When you begin planning your trip, make sure you use your Platinum Mastercard® Credit Card. Your card comes with added benefits* such as:
MasterRental
If there is damage to your rental car, it may be covered by Mastercard.
Trip Delay
If your trip is delayed more than 6 hours, you may be reimbursed for travel expenses as a result of the delay.
Trip Cancellation
Mastercard may reimburse you for the cost to cancel your trip.
Lost or Damaged Luggage
Receive reimbursement for the cost of repairing or replacing your luggage and personal property that is lost or damaged in transport.
Don't have our Platinum Credit Card Yet?
For a limited time, you can earn 2% cash back
on all balance transfers made to your new card!




Discounts on Vacations
Save up to 70% on travel with deals on hotels, rental cars, theme park tickets, and more!
*Certain restrictions apply. For details, see the Guide to Benefits.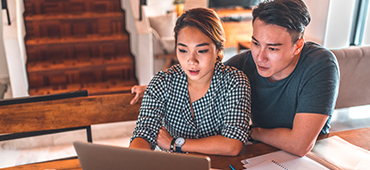 5 WAYS TO BUILD CREDIT HISTORY
Your credit score changes over time. If your score is lower than you'd like it to be, it doesn't have to stay that way. Start today...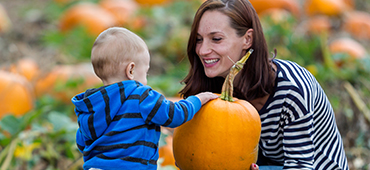 WE'RE HERE FOR YOUR REAL ESTATE NEEDS
Whether you're a first-time buyer, veteran buyer, or current homeowner looking to access your equity – we have solutions...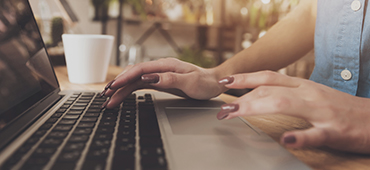 Removing Browser Hijackers
Rid yourself of unwanted ads by removing suspicious software and extensions known as browser hijackers...
Credit Union West
Member Survey
On a scale from 0-11, how likely are you to recommend Credit Union West to a friend or colleague?
There was an error submitting the form
Thank you for your feedback!