Online Banking
Close online banking

Home
About/News & Information
Customized Budgets and Savings Plans
Customized Budgets and Savings Plans
Practical Budgeting Tips Any Member Can Follow
With inflation, rising gas prices, and the higher cost of housing, it can feel like no matter what you do, you can't get ahead. While these things are out of our control, honing your budgeting skills and setting goals can help you get command of your money.
The best way to begin budgeting is to set goals and create boundaries. Follow these practical budgeting tips to help you establish healthy financial habits and make saving and budgeting a part of your daily routine.
Create a budget
If you are looking for a budget that's easy for beginners and experts alike, try following the 50/30/20 rule. This budget recommends you spend 50% of your money on your required expenses such as shelter, utilities, groceries, healthcare, and transportation. The next 30% of your money goes to discretionary spending like dining out, entertainment, hobbies, and subscriptions. The final 20% is for your savings. These funds can be used for emergencies, contributing to your retirement, or saving for a down payment.
For budgeting, determine the amount of money you'll need to set aside for the above 50/30/20 categories each month and track your spending to make sure you stay within range.
Our members have the advantage of using the Budget Tracker tool which allows you to set up a budget for each of your Credit Union West accounts in Mobile and Online Banking. This tool uses your actual expenses and income to build accurate budgets and plans.
The Budget Tracker analyzes how you use your money every month and reports back to you on spending trends. The program auto-populates real information, so you know exactly what to spend and save when your paycheck hits your account.
To start using the Budget Tracker, log into the Online Banking dashboard, then:
Click the 'Create a Budget' button under your account summaries
Name your budget at the top of the page
Choose which account you want the budget to apply to
Next, add your monthly expenses and income
When you've added all your expenses and income, click 'Create Budget'
That's it! Now you can start tracking your money!
Set a savings goal
Have a clear goal in mind for your budget and savings. Are you saving up for a down payment, or are you just trying to spend less money? Are you setting up an emergency fund? Define what your goals look like and be realistic about your goals and expenses.
Maybe saving 20% of your income doesn't fit your personal financial situation. Setting a savings goal is still a good idea. Try starting small, with saving an extra $20 per paycheck. Over time, you'll see your savings add up. Once that goal seems doable, you can reevaluate your goal and gradually increase the amount when the timing is right.
Stick to it!
The best way to stick to a budget is to track your spending. You may not realize how much you spend on small things. Buying a cup of coffee on the way to work or ordering lunch out can add up. Using the Budget Tracker widget will keep track of your spending and help you stick to the budget you have planned.
Mobile and Online Banking offers even more financial management tools to help you meet your goals. Did you know that you can stay on track with all your bills by setting up automatic payments in the Bill Pay widget? Bill Pay is one of our most popular Online Banking functions among Credit Union West members. Using Bill Pay to schedule payments means you'll never miss a payment, and your expenses will be automatically tracked by the Budget Tracker!
Spend wisely
Now that you're tracking your budget, you can look for ways to cut down on some of your expenses. Our members enjoy special credit union member pricing on things like auto purchases, wireless plans, entertainment, and more. With the rising cost of food and other basic needs, we're proud to offer discounts like 40% off a 1-year membership at Sam's Club to help our budget conscience members keep their grocery costs low. Find this and all the discounts you can receive on our Member Discounts page.
Other ways to cut your expenses is to take advantage of SavvyMoney, a credit reporting tool that is totally free to our members. SavvyMoney provides personalized offers for refinancing car loans and credit cards to help you save on interest fees. SavvyMoney also protects you by providing your credit score, sending alerts when there is a change to your score, and tips on how to raise your score for even better lending options in the future.
At Credit Union West, we strive to help our members meet their financial goals. We hope that all members will take advantage of these free and easy tools to create healthy budgeting and saving habits.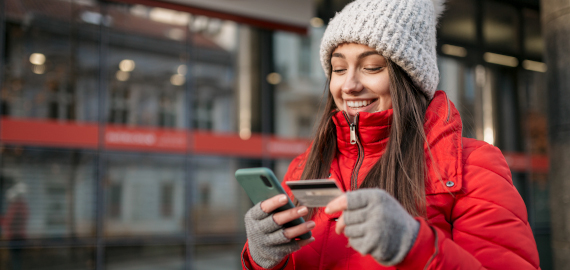 With the New Year upon us, many consumers have made saving money and paying off debt top resolution goals. The combination of high monthly payments with high interest rates can make it seem daunting to achieve. Let us help!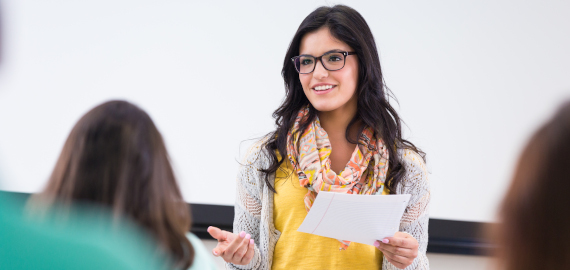 For the third year in a row, the Innovation Challenge gives GCC students an opportunity to pitch their ideas for a business that solves a problem or makes a difference in their community. Five thousand dollars has been awarded.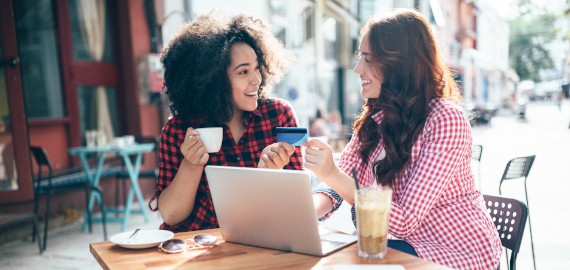 Whether you're gearing up for the big game, getting a Valentine's Day gift for the special person in your life or looking ahead to a spring break trip, our Platinum Rewards Mastercard is packed with benefits you'll want to take advantage of.
Credit Union West
Member Survey
On a scale from 0-11, how likely are you to recommend Credit Union West to a friend or colleague?
There was an error submitting the form
Thank you for your feedback!