Online Banking
Close online banking
Credit Scores: The Basics
At Credit Union West, our mission is to help our members achieve their financial goals and improve their lives. That's why we believe in providing free access to financial education and your credit score. We partner with SavvyMoney, a credit reporting service, to provide our members with free and easy access to their credit score.
First, let's break down the basics of a credit score. We'll give you some tips on how you can improve yours to make sure you get the best rates on your next big purchase.
Who
has a credit score?
Anyone who has at least one line of credit open under their name.

You will get your credit score one month after the first line of credit in your name is opened.
What
is a credit score?
A credit score is a number from 350-800. This number determines how likely you are to pay back the money you might borrow from your financial institution.
There are 4 Factors that go into your score:
Paying your bills on time

Credit usage (10-30% is ideal - If your card has a $10,000 maximum don't spend more than $3000)

Amount of credit lines open

Age of credit lines and credit history
Where
can you check your credit score?
Through your financial institution

Through the credit bureau directly
Credit Union West members can check their score in Mobile and Online Banking with our Savvy Money tool. Simply log in to Online Banking and click 'Credit Score and Report' on the right of your screen or under 'More' in our Mobile App. Savvy Money provides information on various factors that affect your credit score and even presents personalized offers that may give you a lower rate on your credit card or auto or home loans! Plus, your score is updated daily and checking it never impacts your report.
When
is your credit score used?
Your credit score is used when you want to borrow money from a financial institution to buy big ticket items that you couldn't buy with cash, like a car or a home. It is also used when you apply for a credit card, personal loan, or student loan. The higher your score, the better your chances are to get approved for a loan or credit card and qualify for a lower rate.
Why
is a credit score important?
Your credit score is what lenders will see when you apply for any type of loan or credit card. It is used as an indicator of your financial responsibility. It can tell anyone who is going to lend you money how likely you are to pay back that loan.
What happens during a credit inquiry?
There are two different types of credit inquiries. A "hard" credit inquiry and a "soft" credit inquiry.
A soft credit inquiry is usually when you personally check your credit score. This will not show up on your credit report and does not affect your credit score.
A hard credit inquiry usually occurs when you are opening a new line of credit like an auto loan or a credit card. This kind of inquiry will show up on your credit report and may affect your credit score.
If you still have questions on your credit score, we offer a free Credit Guide Program. Schedule an appointment with one of our knowledgeable team members and they will review your credit report with you in detail.

*The content of this article was provided by SavvyMoney. Additional sources from The Points Guy, Vantage Score and Wallet Hub.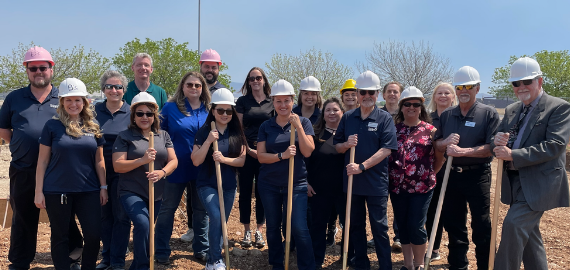 PRESCOTT VALLEY GROUND BREAKING
Constructions begins with a ground breaking ceremony at the location our new Prescott Valley branch.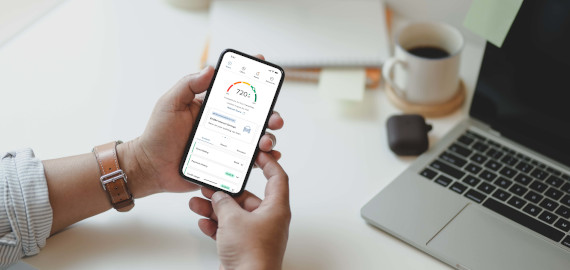 Your Credit Score: The Basics
We've partner with SavvyMoney, a credit reporting service, to provide our members free and easy access to their credit scores.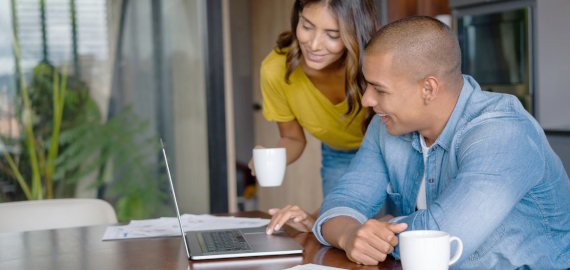 Practical Budgeting Tips
With inflation, rising gas prices, and the higher cost of housing, it can feel like no matter what you do...
Credit Union West
Member Survey
On a scale from 0-11, how likely are you to recommend Credit Union West to a friend or colleague?
There was an error submitting the form
Thank you for your feedback!