Online Banking
Close online banking
FREE ATM access without fees1
Free ATMs with the Allpoint Network
It's that time of the year when many Arizonans travel to cooler climates to escape the heat. You're probably looking forward to a new adventure and relaxation, but not the hassle of finding an ATM. Whether you're traveling within the U.S. to see stunning landmarks or internationally to enjoy magnificent getaways, accessing your money has never
been easier. 
We have partnered with the Allpoint Network to give you freedom to get your cash how you want it at over 55,000 conveniently located ATMs worldwide. Allpoint ATMs are completely free for Credit Union West members.1
You can find Allpoint ATMs virtually anywhere across the United States, and the United Kingdom, Australia, Canada, and Mexico at popular retail locations. Search for an ATM on our Locations & Hours page or tap 'Locations' in
Mobile and Online Banking.
Experience a summer filled with family time and easy access to your funds with the Allpoint ATM Network.
1Foreign transactions may be subject to a foreign currency conversion fee. Fees assessed are determined by card processors. Refer to Membership Account Agreement for further details.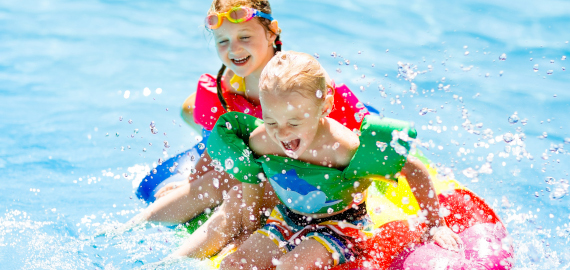 READY TO DIVE INTO YOUR DREAM POOL?
Soak up the sun in your own backyard with our Fixed-Rate Personal and Home Equity Loan options.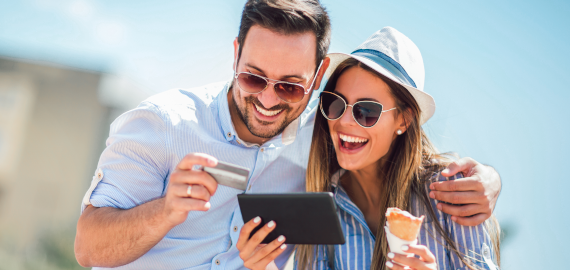 SUMMER FUN WITH MASTERCARD
The weather is heating up and that means it's time to start working on all your fun plans for the summer.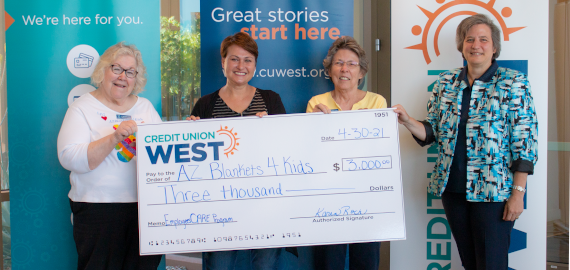 DONATION TO AZ BLANKETS 4 KIDS
EmployeesCARE has donated to a local nonprofit that provides handmade blankets to children in need. 
Credit Union West
Member Survey
On a scale from 0-11, how likely are you to recommend Credit Union West to a friend or colleague?
There was an error submitting the form
Thank you for your feedback!