Online Banking
Close online banking
Distinguished Service Award
Serving military members and veterans is foundational to our mission as an organization. We're proud to have been established in 1951 as Luke Federal Credit Union and founded on Luke Air Force Base (AFB). The tradition of serving the military continues today, earning us the distinction of being named the Air Force Credit Union of the Year in 2018 by the Office of the US Secretary of Defense; the highest possible award for an on-Base financial institution.

It is an incredible honor to be selected over dozens of other institutions nationwide for this prestigious award. We are committed to building upon our long tradition of serving the Luke AFB community, as well as the larger military member and veteran community in Maricopa and Yavapai counties.
We take pride in championing financial education initiatives and offering support for non-profit military and veteran organizations like Soldier's Best Friend, the Veteran Success Project and Cell Phones for Soldiers. Some of the many ways that we support Luke AFB include:
Teaching bi-weekly personal finance classes for new airmen arriving at Luke AFB
Participating monthly in welcoming new personnel to Luke AFB
Supporting the Air Force's nationwide financial initiative, Military Saves Week
Aiding in quarterly and annual recognition for outstanding personnel on Luke AFB
Providing Credit Score Enhancement education that helps airmen build or establish credit
Offering products to support the foreign military members who train at Luke AFB
Offering Co-Op Shared Branching to assist military who have credit union accounts elsewhere
We are honored to be recognized for these efforts, and humbly accept this award. Our commitment to the military community remains steadfast as we move into the future. To learn more about our programs and initiatives, as well as other supported military and veteran organizations, visit our community page at 
cuwest.org/about/giving-back
.
 *Photo via the Defense Credit Union Council*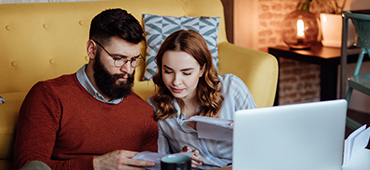 Certificates Are For Everyone
Certificates are no longer exclusive to serious investors; they are for anyone, in any stage of life, looking for hassle-free,
 zero-maintenance, 
savings growth...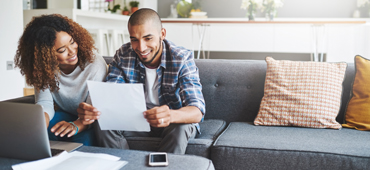 Learn About Your new Bill Pay
Bill Pay is one of our most popular Online Banking functions among members. Here we'll discuss all the features and functions of the new Bill Pay...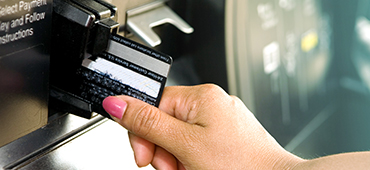 Gas station Skimmers on the Rise
More and more, devices built to steal your credit card information are being discovered and removed from gas pumps throughout the Valley...
Credit Union West
Member Survey
On a scale from 0-11, how likely are you to recommend Credit Union West to a friend or colleague?
There was an error submitting the form
Thank you for your feedback!