Online Banking
Close online banking
Make your checking account work for you.
The High-Yield Checking Trend

Smart, financially savvy people tend to make a habit of getting more from what they have. There are many approaches to getting more from your money, including finding ways to cut spending, saving more, and making your savings work harder. A new trend goes beyond traditional saving methods. Interest-bearing checking is now the easiest way to maximize your money.

Making the monthly grocery budget stretch further, choosing a less expensive phone plan, and cutting out subscriptions that never get used are smart ways to spend less so you can do more with your money. But people with high-yield checking accounts have found they can earn back the equivalent of some monthly expenses, without cutting spending.

According to a 2019 report, interest-bearing checking accounts at brick-and-mortar banks across the U.S. earn an average of 0.04% APY*. You don't need to settle for a checking account that pays next to nothing, especially if it charges you a monthly service fee.
Members Earn WAY Above the National Average
At Credit Union West, members with
Heritage High-Yield Checking
™ accounts enjoy an interest-bearing checking account that earns significantly more than the national average. Heritage High-Yield Checking offers an astounding
1.26% APY
, allowing members to earn way higher than the U.S. average!

Not to mention, the account has no monthly service fees and no minimum balance requirements. You'll be able to keep extra cash in your account rather than giving it back in big bank service fees.

If you haven't taken advantage of a Heritage High-Yield Checking account yet, you can open your account online in as little as five minutes. Get Heritage High-Yield Checking today to earn more while you do less.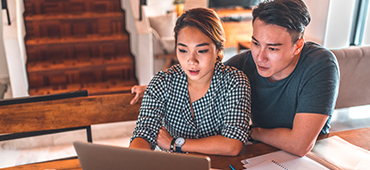 5 WAYS TO BUILD CREDIT HISTORY
Your credit score changes over time. If your score is lower than you'd like it to be, it doesn't have to stay that way. Start today...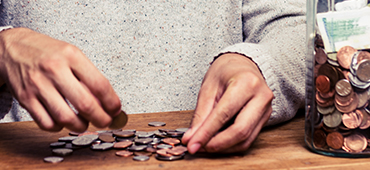 your coins add up - save them!
There are money-saving strategies from coupon-clipping to executing precise budgets with every expenditure planned to the penny.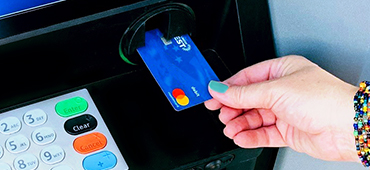 Enhanced ATMs are Here
Every branch now has an ATM that accepts cash and check deposits in addition to the traditional cash deposit feature...
Credit Union West
Member Survey
On a scale from 0-11, how likely are you to recommend Credit Union West to a friend or colleague?
There was an error submitting the form
Thank you for your feedback!