Online Banking
Close online banking
Get hassle-free savings growth. No-maintenance. Guaranteed returns.
Investing Within Reach
Certificates are no longer exclusive to serious investors. They are for anyone, in any stage of life, looking to earn more on their savings. They offer a low-stress investment option with predictable, dependable account growth. When opening a certificate, you know exactly how much you will earn over time. Not to mention, certificates require no maintenance. After opening a certificate account, you won't have to do anything but sit back and wait for it to mature.
So what do members use certificates to save for? The options are endless!
Save for College
As a teenager or parent, you can begin saving for college education with a certificate. The earlier you start your savings certificate, the more time it has to compound, and earn more money, faster, over time. Better yet, you can start a certificate with as little as $500.
Save for a Wedding
You may be hearing wedding bells in your future, but if you've begun the planning process, you may be seeing wedding-dollar-signs too. A certificate can help you save for that next big step. With flexible terms that start at six months, you can start seeing a return on your certificate investment in no time.
Save for a House
If you're in the market for a new home, you can set aside money for a down payment within a certificate account. The interest you earn will help you grow your down payment and get one step closer to purchasing that dream home.
Save for Retirement
Adding certificate accounts to your retirement portfolio can be an excellent step toward minimizing risk. As an added bonus, IRA certificates typically earn an even higher annual percentage yield than regular certificates.
No matter what your current financial goals are, certificates have an important role to play. Reach your goals faster and easier with a no-hassle, guaranteed rate.
Earn
 

more

 

on your terms
LIMITED TIME OFFER:
Earn Up to 2.78% APY¹ when you move your money to Credit Union West.
1 APY (Annual Percentage Yield). Rates current as of 12/1/23, and subject to change without notice. Penalties may be imposed for early withdrawal. Fees could reduce earnings.
2 Promotional Certificates - if total certificate amount is less than $10,000 all funds must be new money. Additional funds can be existing Credit Union West funds once $10K minimum of new money is met. Maximum amount is $250,000. Only one of each type of these promotional products may be held per member. Promotional rate cannot be applied to existing certificates. Offer good for the initial term only. Upon maturity, all promotional certificates will automatically renew closest to but not exceeding the current term of the certificate, unless Credit Union West is notified within the 7-day grace period of the maturity date. For example, a 13-month promotional certificate of deposit will roll into a 12-month certificate of deposit upon maturity.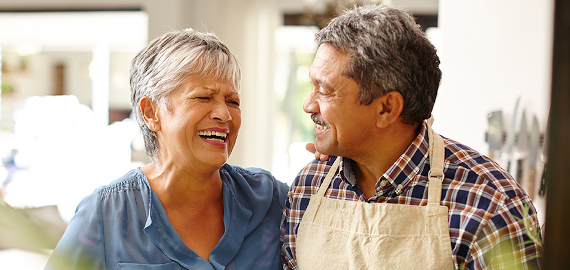 3 Reasons to Open a Certificate
Certificates are time-based savings accounts that typically earn a higher APY* than a traditional savings.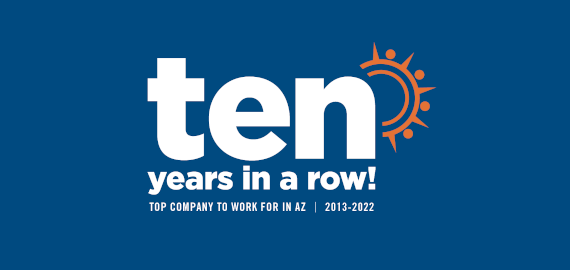 10 YEARS A 'TOP COMPANY'
Once again, Credit Union West has been recognized as a 'Top Company to Work for in Arizona.'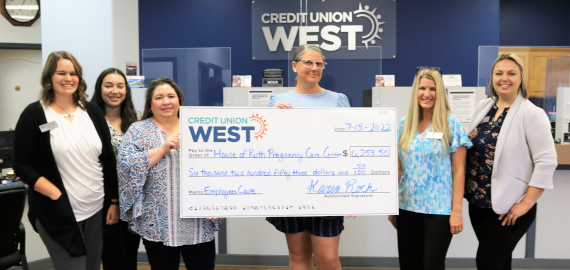 EMPLOYEES Give to Pregnancy Center
In the second EmployeesCARE donation of 2022, our staff gifted over $6,200 to the House of Ruth Pregnancy Center.
Credit Union West
Member Survey
On a scale from 0-11, how likely are you to recommend Credit Union West to a friend or colleague?
There was an error submitting the form
Thank you for your feedback!