Online Banking
Close online banking
Join our award-winning team.
Credit Union West Named a Top Company to Work for in AZ for the Eighth Consecutive Year

For the eighth consecutive year, azcentral.com has announced Credit Union West as a Top Company to Work for in Arizona.

This prestigious award is granted based on metrics gathered from comprehensive employee surveys and a thorough workplace evaluation. Employees were asked to evaluate culture, work environment, leadership and satisfaction, while the evaluation focused on workplace practices, policies, benefits, perks and demographics.
Credit Union West's team members pointed to a positive relationships with management, role satisfaction, internal career development and the organization's "hire-to-retire" philosophy of promoting from within as key reasons for why the credit union is a great place to work.
"Our employees are the heart of our business," said President and CEO Karen Roch, a 21-year employee of the credit union and a key example of the company's practice of internal career development and promotion. "We believe that happy employees make happy members, which is why we're able to serve our members so well."
The results of these initiatives have produced clear results, earning the credit union an impressive 96% member-satisfaction rating last year, based on member surveys. Members highlighted the efficiency, friendliness, knowledge and professionalism of team members, which the credit union believes is a direct result of a positive work environment.
"We actively seek our employees' ideas and expertise to help improve organizational operations and departmental processes, as well as to drive support of local charities through our Employees CARE Program," Roch continued. "Giving our employees a voice builds pride and synergy across our organization, which in turn increases engagement in their work and the relationships they build with our members and the communities we serve."
Anyone interested in joining the Credit Union West team can view all of their current job openings at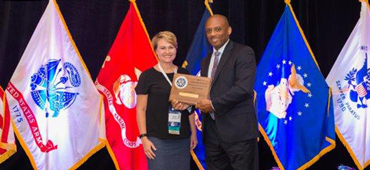 Air Force Credit Union of the Year
Serving military members and veterans is foundational to our mission, and has recently earned us the distinction of being named Air Force Credit Union of the Year...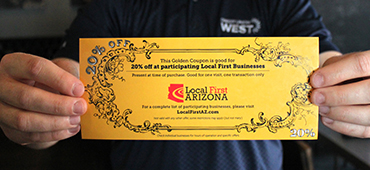 Celebrating Local Businesses
We're excited to sponsor Independent's Week with Local First Arizona from June 29 - July 7. Enjoy 20% off at your favorite...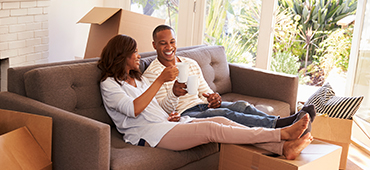 Cash Rewards for buying + selling
If you have been thinking about selling your home lately, you're not alone. Now, you can earn Cash Rewards...
Credit Union West
Member Survey
On a scale from 0-11, how likely are you to recommend Credit Union West to a friend or colleague?
There was an error submitting the form
Thank you for your feedback!