Online Banking
Close online banking
The results from our 2023 scholarship applicant essays are in!
Four Crucial Money Management Skills for Any Stage in Life
Each year, Credit Union West is proud to award five qualified Arizona high school seniors $2,000 scholarships for our 2023 Scholarship Program. The five recipients from Glendale, Goodyear, Phoenix, and Prescott were selected based on academic achievement, community service, and overall character.
As part of the scholarship application process, applicants were required to write an essay on one crucial money management skill they believe everyone should learn and why it is valuable. Here are the four skills our applicants focused on.
Budgeting
Multiple scholarship applicants believed that budgeting is paramount in managing their money. In today's climate, budgeting may be the only thing keeping any of us on track with our monthly bills. Credit Union West's Mobile and Online Banking has budgeting tools that can assist with mapping out a budget that best fit your needs. To find our budgeting widget in Online Banking, click on the menu and select 'Track and Plan'.
Paying Yourself First
Another recommendation from students was to "pay yourself first" by putting aside money into a savings account before spending discretionary funds. Once basic expenses are paid, feeding your savings can safeguard your future. At Credit Union West, we offer multiple savings options to make the most on your money, including Savings Certificates that can help your money grow faster upon maturity. To explore all our savings account options visit cuwest.org/savings.
Financial Literacy
Financial literacy was advised by one scholarship applicant as their essential money management skill. Understanding how to build credit, how checking and savings accounts work, or even how loan interest is calculated can save you thousands over a lifetime. To find financial literacy articles on our website visit cuwest.org/news-and-articles.
Retirement Accounts
As our scholarship applicants look forward to college in the fall, it's no surprise some may be looking further ahead. One student applicant recommended setting up a retirement account early as their crucial money management skill. Like the "pay yourself first" philosophy, setting up a retirement account will help you save for your later years. It is important to take advantage of compounding interest and make small contributions to your retirements fund starting in your 20's. These contributions will have a greater impact than making large contributions later in life and help you reach your retirement savings goals. Visit cuwest.org/retirement for more information on our retirement accounts.
Congratulations again to our scholarship award recipients! We wish you the best of luck in your future endeavors.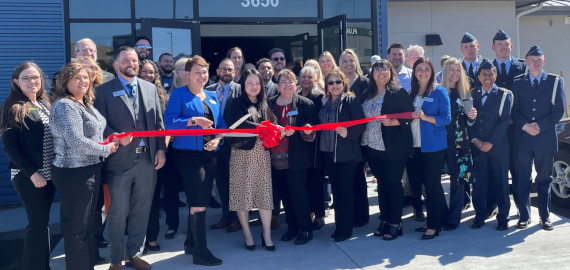 Prescott Valley Grand Opening
We celebrated our newly built branch in Prescott Valley with a ribbon-cutting and donation to...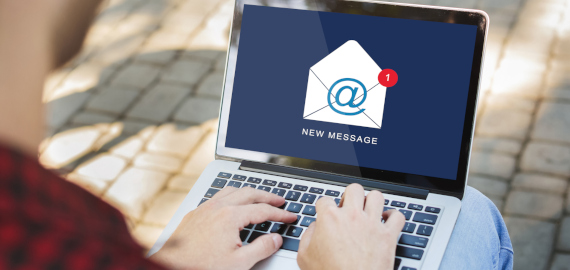 How to Avoid Phishing Scams
Phishing scams are an attempt to acquire personal information through an email or phone call...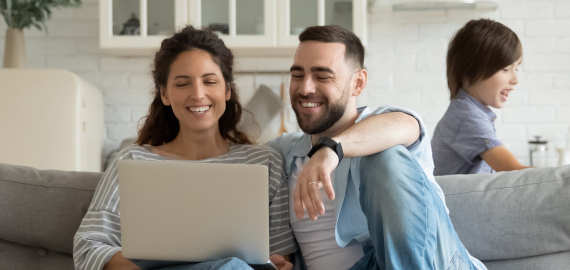 Exclusive Savings on Tax Services
Consumers are turning to tax professionals like TurboTax and H&R Block more this year than ever..
Credit Union West
Member Survey
On a scale from 0-11, how likely are you to recommend Credit Union West to a friend or colleague?
There was an error submitting the form
Thank you for your feedback!