Online Banking
Close online banking

Home
About/News & Information
Credit Union West Announces Scholarships Winners
Credit Union West Announces Scholarships Winners
Credit Union West Supports Continuing Education
Five Local High School Seniors Awarded $1,000 Scholarships
Credit Union West is deeply committed to supporting the continuing education of local students. To support the development of these future leaders in Maricopa and Yavapai counties, Credit Union West has awarded five graduating high school seniors $1,000 scholarships to use toward college costs.
The 2020 Credit Union West Scholarship recipients are:
Eduardo Avila, University High School

Katelyn Canedo, Prescott High School, JROTC

Daniel Hill, Jr., Moon Valley High School, JROTC

Kaycee Krell, Paradise Valley High School

Neil Walia, Mountain Ridge High School
The scholarships were awarded based on academic achievement, community service and overall character. Applicants were encouraged to discuss their academic and extracurricular achievements, as well as how the credit union's core values of commitment, empowerment, integrity and respect resonated with them. Two of the selected recipients are Junior Reserve Officer Training Corps (JROTC) students.
"This year saw our highest number of applications since our program began, and with so many amazing students applying, I know our future is in capable hands," said Karen Roch, President and CEO at Credit Union West. "Congratulations to the deserving winners of our 2020 Scholarship Program!"
This is the seventh year that the credit union has offered scholarships to Maricopa and Yavapai County high school graduates. In their pursuit to assist local graduates continuing their education, Credit Union West has provided $27,000 in scholarships since the inception of the program.
To learn more about our scholarship program and how to apply next year, visit our scholarship page.
Like what you're reading?
Please enter your email address to receive our newsletter.
There was an error submitting the form
Thank you for signing up!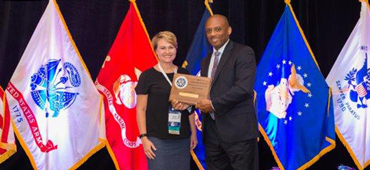 Air Force Credit Union of the Year
Serving military members and veterans is foundational to our mission, and has recently earned us the distinction of being named Air Force Credit Union of the Year...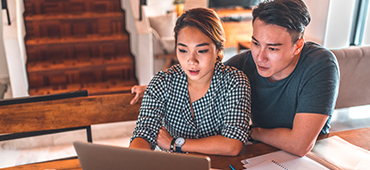 5 WAYS TO BUILD CREDIT HISTORY
Your credit score changes over time. If your score is lower than you'd like it to be, it doesn't have to stay that way. Start today...
save for the future while enjoying today
You don't have to feel deprived while you're saving; you can put money away and have fun by setting clear priorities and a solid budget... 
Credit Union West
Member Survey
On a scale from 0-11, how likely are you to recommend Credit Union West to a friend or colleague?
There was an error submitting the form
Thank you for your feedback!