Online Banking
Close online banking

Home
About/News & Information
Credit Union West Announces 2022 Scholarships Recipients
Credit Union West Announces 2022 Scholarships Recipients
Credit Union West Supports Continuing Education.
Five Local High School Seniors Awarded $1,000 Scholarships
Credit Union West Awards $5,000 in Scholarships to Arizona High School Seniors
Credit Union West is excited to announce the recipients of the 2022 Scholarship Program. In total, the credit union is awarding five $1,000 scholarships to qualified Arizona high school seniors.
"Each year we provide scholarships for local high school students with the goal of lessening the financial burden they may face and helping them establish strong financial futures," said Karen Roch, President and CEO of Credit Union West. "Congratulations to this year's scholarship winners, who each show a strong commitment to furthering their education and improving their communities. We are proud to support their educational journey." 
The scholarship award recipients include:
Carlos Zuniga – Mingus Union High School, Cottonwood
Dylan Walia – Mountain Ridge High School, Glendale
Jaidyn Jaacks – Sunrise Mountain High School, Peoria
Jenna Alcantar – Greenway High School, Phoenix

Callie Oryall – Prescott High School, Prescott, JROTC
The five winners were chosen based on their academic achievement, community service and overall character. Applicants were also asked to write an essay about a time when they learned an important money management skill and how that changed the way they look at their finances.
As part of Credit Union West's legacy of serving military personnel, one of the scholarships has been awarded to a student who participated in their school's Junior Reserve Officers' Training Corps (JROTC).
Each scholarship supports an Arizona high school senior who plans to attend a trade school, two-year or four-year college after graduation. Students can use the scholarship to manage the many costs associated with pursuing higher education such as tuition, class fees, books, and other related expenses.
"Helping local students pursue their educational and financial goals is at the heart of how we support our communities," said Roch. "Our Scholarship Program is a highlight of our community giving efforts and we look forward to continuing it in future years."
As a leading credit union in Arizona, Credit Union West provides financial education and services to help Arizonans achieve their goals. Anyone interested in learning more can visit cuwest.org/savingmoney for expert money-saving tips and tools to help you reach your financial goals.
Like what you're reading?
Please enter your email address to receive our newsletter.
There was an error submitting the form
Thank you for signing up!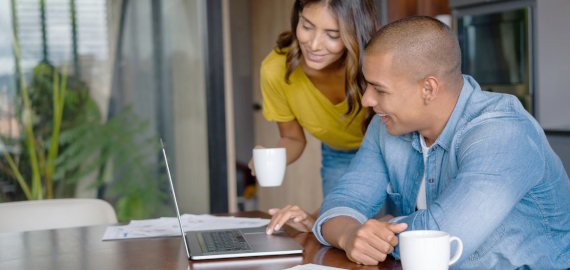 With inflation, rising gas prices, and the higher cost of housing, it can feel like no matter what you do, you can't get ahead. While these things are out of our control, honing your budgeting skills can help you get control of your money.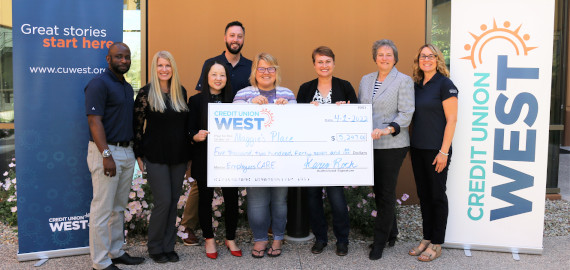 In their first donation of 2022, Credit Union West employees gifted $5,247 to Maggie's Place, a nonprofit organization that helps pregnant women facing homelessness by providing safe housing, life skills classes, and counseling.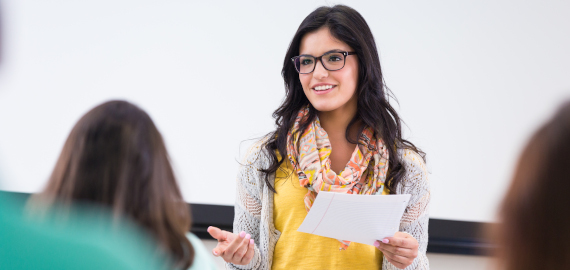 For the third year in a row, the Innovation Challenge gives GCC students an opportunity to pitch their ideas for a business that solves a problem or makes a difference in their community. Five thousand dollars has been awarded.
Credit Union West
Member Survey
On a scale from 0-11, how likely are you to recommend Credit Union West to a friend or colleague?
There was an error submitting the form
Thank you for your feedback!