Online Banking
Close online banking

Home
About/News & Information
5 Credit Card Benefits You Didn't Know You Had
5 Credit Card Benefits You Didn't Know You Had
Cards with benefits for security, shopping, travel and more!
5 Favorite Credit Card Benefits
We're proud to offer credit cards to our members that are jam packed with benefits for security, shopping, travel and more! We strive to offer the best cards that not only enhance your life, but that also deliver benefits for peace of mind. You can rest easy knowing you're carrying a credit card designed to work for you, not take advantage of you.
Take a look at just a few of the benefits: 
Mastercard ID Theft Protection™. If you believe you are a victim of identity theft, this benefit will provide you with access to a number of identity theft resolution services. Mastercard® will alert you about possible identity theft by monitoring the surface, dark and deep web, searching for compromised credentials and potentially damaging use of your registered personal information in order to detect fraud at its inception. This benefit is also available to all debit cardholders.
Zero Liability. Whether your card is stolen, missing or used without your permission, you shouldn't be responsible for those charges. Zero Liability protects you from purchases you did not authorize on your credit card 
Price Protection. Don't you hate when you buy something only to see it go on sale a week later? The Price Protection benefit helps you save money on products you buy with your credit card. If you buy an eligible item and see a advertisement of it for less within thirty days of the original purchase date, you can simply fill out a claim form and may be refunded the difference.
Mastercard Airport Concierge™. Enjoy a 15% savings on Airport Meet and Greet services. Arrange for a personal, dedicated Meet and Greet agent to escort you through the airport on departure, arrival or any connecting flights at over 700 destinations worldwide 24 hours a day, 7 days a week, 365 days a year. There are also certain airports where you can be expedited through the security and/or the immigration process. 
 
Cell Phone Coverage. If you charge your cell phone bill to your credit card, you automatically have extended coverage for your phone and can receive reimbursement for the actual cost to replace or repair a stolen or damaged phone.
These are just some of the credit card benefits available to cardholders. Be sure to check out the full list of card benefits.
Don't have our Platinum Credit Card Yet?
For a limited time, you can earn 2% cash back
on all balance transfers made to your new card!
If you don't already have a Credit Union West Platinum credit card, now is a great time to apply. Not only will you enjoy a lengthy list of benefits, but you can choose from a card that offers our lowest APR* or a card that gives you rewards.
Already have our Platinum Credit Card?
If you already have a Credit Union West credit card, these benefits are available to you today. Simply review the Mastercard Guide to Benefits for instructions on how to take advantage of each. 
 *APR = Annual Percentage Rate. Certain restrictions and limitations apply. See Consumer Credit Card Guide to Benefits for full details.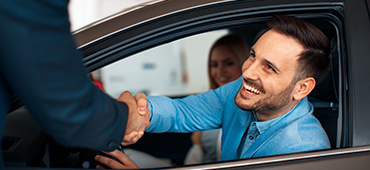 should i buy or lease the car?
Some pros and cons of each to help you can decide if you should buy or lease your next vehicle...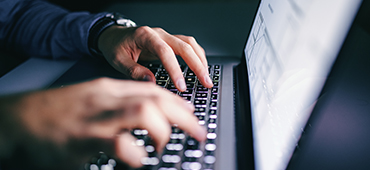 4 ways to mitigate risk of fraud
It's becoming increasingly common to hear about data breaches and fraud. Here are some of our top tips to help...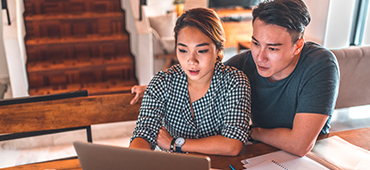 5 WAYS TO BUILD CREDIT HISTORY
Your credit score changes over time. If your score is lower than you'd like it to be, it doesn't have to stay that way. Start today...
Credit Union West
Member Survey
On a scale from 0-11, how likely are you to recommend Credit Union West to a friend or colleague?
There was an error submitting the form
Thank you for your feedback!