Online Banking
Close online banking

Home
About/News & Information
Four Ways to Mitigate Risk of Fraud
Four Ways to Mitigate Risk of Fraud
Our top tips to mitigate the risk of fraud and identity theft.
We live in a society where it's becoming increasingly common to hear about data breaches, identity theft, and fraud. Personal information protection is a top priority at Credit Union West. We have dedicated staff who monitor your accounts for suspicious activity and we utilize a variety of state-of-the-art fraud prevention systems.
Here are some of our top tips to help protect yourself from fraud: 
Change your Passwords Regularly. Make sure you aren't using the same password for everything. If an account is hacked, the fraudster likely has your password to many other of your accounts. Find a secure way to keep track of your passwords, and change them regularly.

Tip

! Increase the difficulty of your password. Starting the password with a symbol or number, or even weaving them into the password will make it more difficult for fraudsters to hack.
Review Your Financial Accounts. Make it a habit to check your financial accounts on a regular basis, and review all transactions. Ensure that all transactions are familiar, and in the expected amount.

Tip!

Make sure you're also checking for transactions on accounts that you don't use regularly. If fraud is on accounts you don't use often, it's better to catch it and resolve it sooner than later.
Order Your Credit Report. You are allotted 1 free pull of your credit report each year, without it affecting your score. Take advantage of this. Mark your calendar each year to review your credit report and make sure fraudulent accounts aren't being opened in your name. You'll also want to look for any incorrect information and report it to the credit bureau right away.

Tip!

Credit reports can look intimidating if you don't know what you're looking at, or looking for. That's where we can help. Our staff are expertly trained to read credit reports. We're happy to

sit down with you for free and review your credit report

each year. We'll look for any fraudulent or incorrect information, and can even share some tips on how to improve your score.
Check out our Member Security page for additional resources and practices to mitigate the risk of fraudulent activity.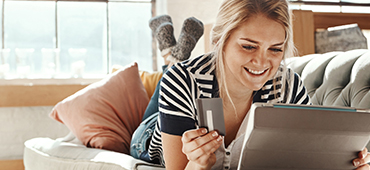 card benefits you didn't know you had
We're proud to offer credit cards with benefits for security, shopping, travel and more. Take a look at just a few..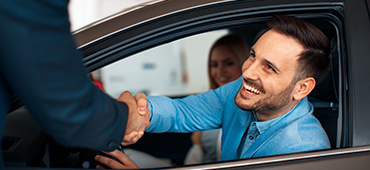 should i buy or lease the car?
Some pros and cons of each to help you can decide if you should buy or lease your next vehicle...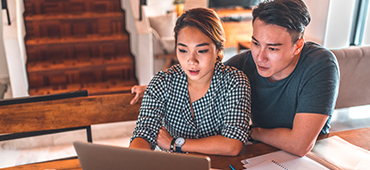 5 WAYS TO BUILD CREDIT HISTORY
Your credit score changes over time. If your score is lower than you'd like it to be, it doesn't have to stay that way. Start today...
Credit Union West
Member Survey
On a scale from 0-11, how likely are you to recommend Credit Union West to a friend or colleague?
There was an error submitting the form
Thank you for your feedback!