Online Banking
Close online banking
Papago is the credit union's newest branch in the Valley of the Sun.

Credit Union West Celebrates New Papago Branch with Grand Opening Event and Charity Donation
Credit Union West celebrated their new Papago branch with a Grand Opening and ribbon cutting event earlier this week. The new branch is conveniently located at 2303 N. 44th Street in the Arcadia neighborhood in Phoenix. The event featured raffle prizes, special offers, food and refreshments, and a donation check presentation to a local non-profit charity from Credit Union West employees.
"We're happy to be here at our new branch in Phoenix," said Karen Roch, President and CEO of Credit Union West. "We love this location because of its convenience for our members and we're very excited about our expanding footprint in the Valley."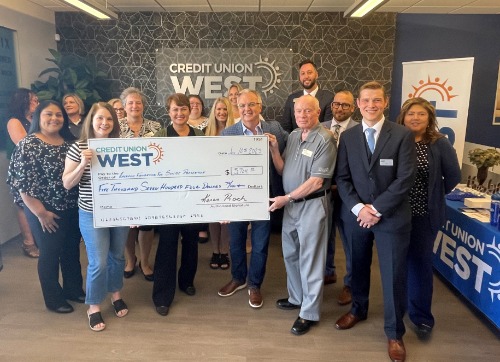 As part of the celebration, Credit Union West was proud to present a donation check for $5,704.74 to the Arizona chapter of the American Foundation for Suicide Prevention (AFSP). The donation was the second of four in the credit union's 2023 EmployeesCARE Program. The program is fully funded by Credit Union West employees and awards funds to four recipients chosen by staff each year. AFSP Arizona was chosen for their important work in providing education, resources, and support to individuals and families affected by suicide.
"I am so proud of the employees at Credit Union West for their generosity, not just with funding, but also with their time in volunteering," said Roch. "The Arizona Chapter of the American Foundation for Suicide Prevention is such an important organization that helps so many families locally and it's very close to our hearts."
To learn more about Credit Union West's community involvement and their growing presence in the Phoenix area, visit cuwest.org.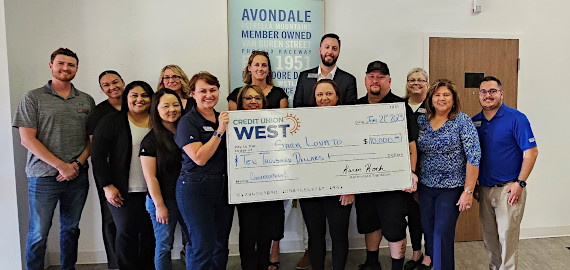 Awarding Member $10K Prize
We are excited to announce the winner of our 'Spend to Win $10K' promotion as part of our annual...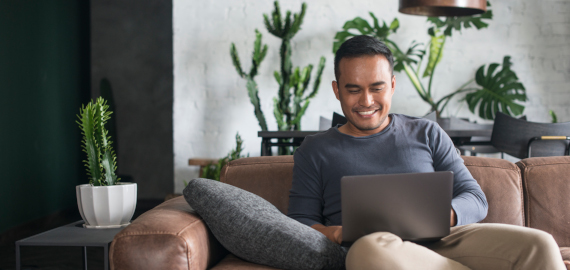 Headache-Free Online Shopping
Shopping online is convenient and can even save you money over the local big box store when you shop around.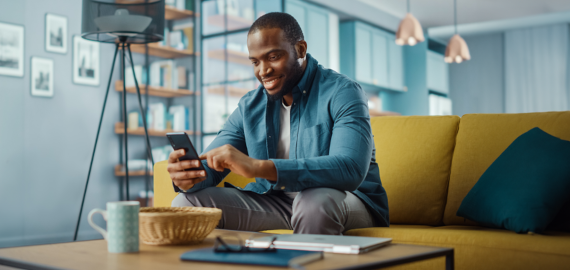 Four Money Management Skills
Managing your money well is essential at every stage of life. Here are the four skills our scholarship...
Credit Union West
Member Survey
On a scale from 0-11, how likely are you to recommend Credit Union West to a friend or colleague?
There was an error submitting the form
Thank you for your feedback!