Online Banking
Close online banking
Heart-warming reunion between mother and daughter this holiday season.
Credit Union West Regional Manager Gets Surprise Visitor for the Holidays
We hope you had a wonderful and relaxing holiday season filled with fun and family. We understand that it isn't always easy to get together with loved ones for the holidays, and this is especially true for our military members and their families. In early December, we were reminded how close this hits to home for many of our members and employees, including Jessica, our Regional Branch Manager.
Jessica is a mother of three, with two daughters and a son. Both of her daughters serve in the U.S. military, stationed far from their hometown. Her youngest, 20-year-old Iliana, has not been home since she enlisted in 2019…that is until now.
Iliana was granted leave just a couple of weeks before the holiday. With the help of a friend and some of our staff, Iliana was able to surprise her mom at our corporate office just in time for Christmas! Jessica and Iliana shared a video of the heartfelt moment with us. In the video you can see Iliana waiting in the lobby with a bouquet of flowers and when Jessica got out of the elevator, they ran to each other, both in tears.
Iliana has been stationed in Japan since she joined the Air Force at age 18. This is the first time she's been able to see her mom in person since graduating boot camp. Jessica knew she was coming home for the holidays, but did not expect her until a few days later.
Jessica said she was overwhelmed when she stepped off the elevator and saw her daughter. "I couldn't believe she was actually in front of me," Jessica said. "My heart was overwhelmed with joy and relief. I didn't want to let her go."
Jessica says the surprise was even more special because she has been dealing with some health issues while her daughter was overseas. She says Iliana has been worried about her and was so happy to be able to come home for the holidays.
The two will spend the holidays at home with family before Iliana goes back to Japan where she will be stationed for the next two years.
"I am extremely proud of both my girls for serving during this time and having the courage to venture out and pursue their dreams," said Jessica.
We want to thank Jessica and her daughter for sharing their story and we thank all our troops for their service and sacrifice.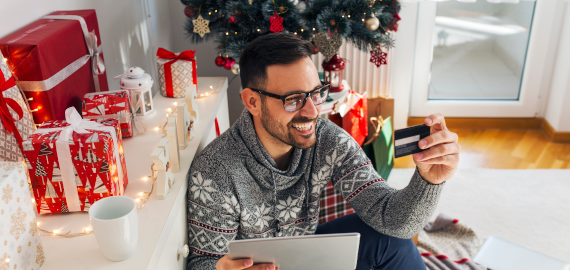 Holiday Shopping: Dos and Don'ts
As you go about checking off that holiday list, keep these four credit card tips in mind.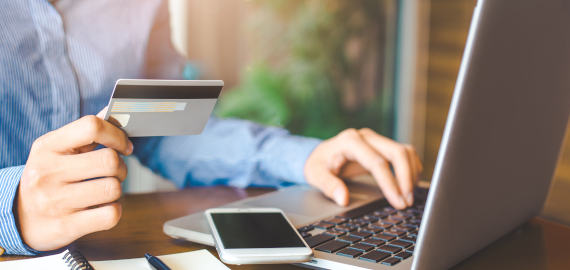 Protect Yourself from Fraud
This holiday season, protect yourself from fraud and scams by following these simple tips.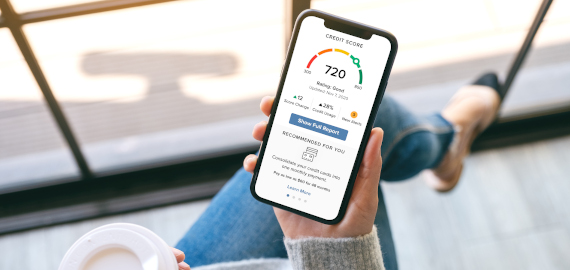 5 WAYS TO BOOST YOUR CREDIT SCORe
Take these five steps to build a better credit rating and enjoy the perks of lower loan rates.
Credit Union West
Member Survey
On a scale from 0-11, how likely are you to recommend Credit Union West to a friend or colleague?
There was an error submitting the form
Thank you for your feedback!