Online Banking
Close online banking

Home
About/News & Information
Bank Easier with Online Account Access
Bank Easier with Online Account Access
Secure & Convenient Banking
We strive to make your financial experience as easy and convenient as possible, while keeping your security our first priority. One of the best ways we are able to accomplish this is by providing you with secure digital banking tools.
This is why our free Online Banking platform is available to all Credit Union West members. We recently upgraded the system so that we could provide you with an enhanced-security tool where you can quickly and efficiently manage your money, monitor your financial health, and advance your financial knowledge base.

Top Features to Use

See the features that most members use!
Remote Check Deposit

Deposit a check with the press of a button. Our Mobile App allows you to deposit a check into your account simply by snapping a photo of it.
Bill Pay

Use the Bill Pay widget to set up any reoccurring bills to automatically process through your account. You can set up an individual or a business to receive funds. Bill Pay is a secure way to make your payments instead of setting up your payments through a third-party site. This way, you are not handing over your account number and information to the vendor. Instead, you are setting up the vendor to receive payment on your own terms, safely manageable from your account.
Transfer Money

Easily transfer funds with a one-time transfer, or set up a reoccurring transfer. You can transfer within your account (ex. Savings to checking) or between an external account that you own. From this tool, you can even see a calendar overview of your upcoming transfers, making it easy to keep track of!
Customized Budgets & Savings Plans

Formulated for You!

This tool uses your actual expenses and income to build accurate budgets and plans. Link the budget building tools to your accounts and the program auto-populates real information into the formulas, so you know exactly what to spend and save when your paycheck hits your account.
Manage Loan Payments

Use Online Banking to manage your loan payments and track your payment progress. View upcoming due dates and make your payments right within the Online Banking platform.


Ready to get started?
save for the future while enjoying today
You don't have to feel deprived while you're saving; you can put money away and have fun by setting clear priorities and a solid budget...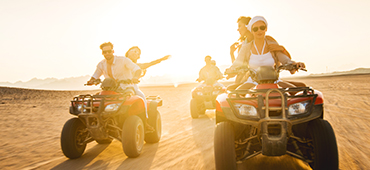 Explore AZ in your atv or utv
With temperatures dropping, it is a great time to hit the trails and enjoy the outdoors! Here we have put together some of our favorite places...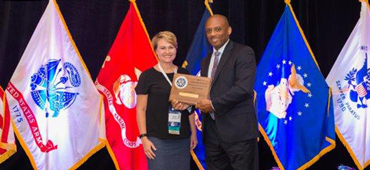 Air Force Credit Union of the Year
Serving military members and veterans is foundational to our mission, and has recently earned us the distinction of being named Air Force Credit Union of the Year... 
Credit Union West
Member Survey
On a scale from 0-11, how likely are you to recommend Credit Union West to a friend or colleague?
There was an error submitting the form
Thank you for your feedback!