Online Banking
Close online banking
We're Here to Help
We are deeply committed to assisting our members and community through tough times by offering financial assistance. If you or your family have been impacted by COVID-19, and need financial support, we're here to help. We understand the impact you may be facing and that may include areas outside of your control. Our team members are ready to provide financial guidance and discuss solutions that may be available to you.
Member Assistance: 
Request a Skip-a-Pay up to three times in a rolling 12-month period¹
Loan extensions available for qualifying loan types²
Flexible solutions for your Mortgage²

Deposits are federally insured by the NCUA
Relief Programs
for Members FINANCIALLY affected By the COVID-19 Crisis

Skip-A-Pay
If you're struggling to make your monthly payments, we have a Skip-A-Pay option available for select loans.


Loan Extensions
 If you need payment options for a loan that doesn't qualify for Skip-a-Pay,

 you may be eligible for a loan extension.



Mortgage Extensions
If you need assistance with your 
Credit Union West Mortgage, serviced by Midwest Loan Services,
 please get in touch with us.

Economic Impact Payments
A
s part of Coronavirus-related funding in the CARES Act, you may be eligible for an 
Economic Impact Payment (EIP).

Coronavirus-Related IRA Distribution
Provisions of the CARES Act helps individuals who currently have an eligible retirement plan (IRA).

Unlimited Transfers & Withdrawals
Members can now skip the ATM or Branch visits with an unlimited number of convenient electronic transfers and withdrawals from Savings Accounts.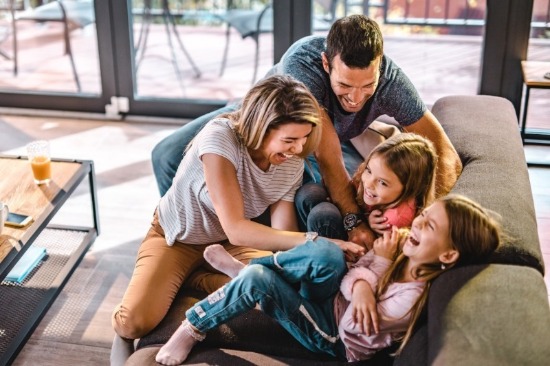 COVID-19 Member Relief Loan
A low-interest personal loan available for members who have been impacted financially by COVID-19.
Borrow up to $2,000 to assist with paying bills,
rent or other financial needs
Loans between $1,000 - $2,000
3.99% APR for terms of 12 or 24 months*

No payment for 90 days**       
* APR= Annual Percentage Rate. Certain restrictions apply. Subject to credit qualifications and approval. Credit Union West Membership as of April 1, 2020. **No payment for 90 days.
Learn how Credit Union West is responding to the novel Coronavirus outbreak and how we can help.
¹ The first two skip-a-payment processing fees will be waived in a rolling 12-month period, thereafter a skip-a-payment fee will be processed per the Credit Union's Fee Schedule, for each additional request. You may now request two back to back skip a payments. If you have more than one qualifying loan you may request to skip-a-payment on each loan. Processing fee will be returned to anyone not eligible to participate in this offer. In order to skip your payment, all loans and accounts must be current and in good standing at the time we receive your request, and your loan must have been opened for at least 30 days and one full-payment processed. The deferral of loan payments pursuant to this agreement will automatically extend the loan maturity date by a corresponding period of time. Deferral of payments will reduce the portion of future payments applied to principal resulting in a larger final payment, or negative amortization. Interest will continue to accrue on your loan as it normally does. The number of Skip-A-Payments in a rolling 12-month period is limited to a maximum established by the credit union and may be subject to change. Certain restrictions apply and not all loans are eligible for this program. In some instances, it may be required that the member authorize having a credit bureau pulled for review. Subject to credit qualifications and performance. Program subject to change.
² Certain restrictions apply. Subject to credit qualifications and performance. Annual Percentage Rate (APR) based on credit history, term and performance.  Programs subject to change without notice. 
 
Credit Union West
Member Survey
On a scale from 0-11, how likely are you to recommend Credit Union West to a friend or colleague?
There was an error submitting the form
Thank you for your feedback!