Online Banking
Close online banking


Home
About/News & Information
Credit Union West named 'Top Company to Work for'
Credit Union West named 'Top Company to Work for'
Credit Union West has been named a 'Top Company to Work for in Arizona'
every year since 2013
Credit Union West Named a 'Top Company to Work for in Arizona' for Tenth Year in a Row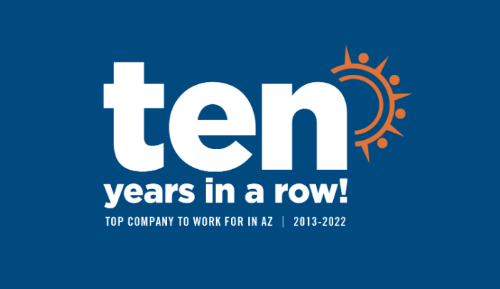 August 3, 2022 - Once again, Credit Union West has been recognized as a 'Top Company to Work for in Arizona' by
BestCompaniesAZ and Arizona Capitol Times
. This marks the tenth straight year the credit union has received the prestigious award based on employee survey results. 'Top Companies' has recognized the state's best employers since it was first announced in 2013.
"We're so proud to be celebrating our tenth year as a 'Top Company to Work for in Arizona,'" said Karen Roch, President and CEO of Credit Union West. "We believe Credit Union West's workplace culture begins with how we support our employees so that they can give superior service to our members. We value the important employee feedback that this survey provides and continue to adapt our employee benefits to enhance their quality of life."
Employee role satisfaction was ranked highly favorable with respondents in this year's survey results. The credit union, however, is always looking for ways to improve. As a response to last year's survey, Credit Union West instated an extra paid day off for all employees for their work anniversaries. The credit union also raised their minimum starting pay to help offset the rising cost of living to $20 per hour, nearly 25% higher than the national average. In 2022, the organization added the Volunteer Time Off Program. VTO offers full and part-time employees paid time off for volunteering to support a local non-profit of their choosing.
"Our employees view Credit Union West as a collaborative place to work that values their feedback," said Roch. "Our commitment to being one of the best places to work allows us to attract and retain top talent to support our hire-to-retire philosophy."
Credit Union West is currently hiring for multiple positions at their corporate office and branch locations. For more information and to apply, go to
cuwest.org/careers.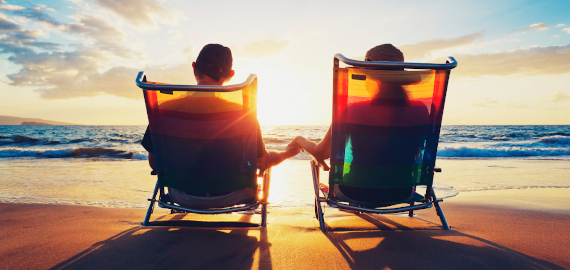 NEED A VACATION? YOU'RE NOT ALONE
If you've been dreaming about getting away from your daily grind, chances are you really should.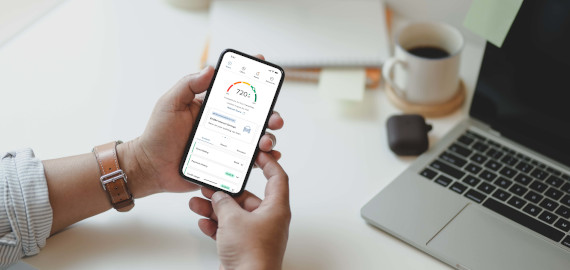 Your Credit Score: The Basics
We've partner with SavvyMoney, a credit reporting service, to provide our members free and easy access to their credit scores.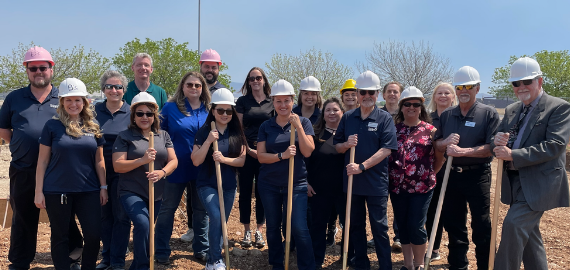 PRESCOTT VALLEY GROUND BREAKING
Constructions begins with a ground breaking ceremony at the location our new Prescott Valley branch.
Credit Union West
Member Survey
On a scale from 0-11, how likely are you to recommend Credit Union West to a friend or colleague?
There was an error submitting the form
Thank you for your feedback!