Online Banking
Close online banking

Home
About/News & Information
Cash Rewards to Buy and Sell a Home
Cash Rewards to Buy and Sell a Home
Use HomeAdvantage® to earn Cash Rewards at closing.
Seller's Market
If you have been thinking about selling your home lately, you're definitely not alone. It's a big decision, but also one that's hard to ignore if you've seen how high home values are lately.
Cash Rewards
Once you are ready to buy or sell a home, don't get started without us. Our incredible HomeAdvantage® program gives you Cash Rewards for working with one of our preferred real estate agents, and financing through us.
On average, members earn $1,600* in Cash Rewards with HomeAdvantage. Plus, if you buy AND sell through your HomeAdvantage agent, you'll earn twice the reward!
How it Works
1. Register & Select Agent
Create a HomeAdvantage account and select a real estate agent to work with.
2. Find Your Dream Home
Get pre-approved for a mortgage and work with your agent to find your dream home.
3. Earn Cash Rewards
Once you close on your home, you'll earn Cash Rewards. 
You can use your Cash Rewards to help decorate and spruce up your new home. Start today!
*Cash Rewards are awarded through the HomeAdvantage program to buyers and sellers who select and use a real estate agent in the HomeAdvantage network. Home buyers or sellers are not eligible for Cash Rewards if they use an agent outside this network. Cash Rewards amounts are dependent on the commissions paid to the HomeAdvantage network agent. Obtaining a mortgage or use of any specific lending institution is not a requirement to earn Cash Rewards. If you are obtaining a mortgage, your lender may have specific rules on how Cash Rewards can be paid out. Please consult with your lender for details that may affect you. **Estimated rewards based on national averages, see website for complete details.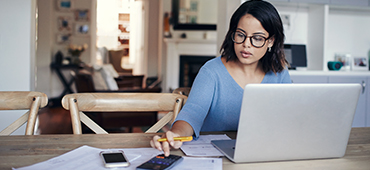 How Much DebT is Too Much?
Compare your debt to the US averages, and learn how to calculate your debt-to-income ratio...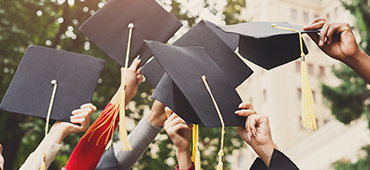 Final Call for scholarships
Application deadline is March 31 for high school seniors. Apply today, we're giving away 5,000...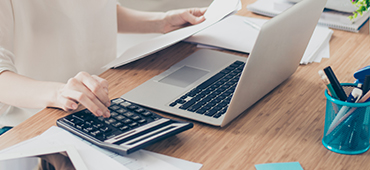 Budgeting Best Practices
Sticking to a budget is one of those things that sounds easier than it is. You can understand the concept of budgeting...
Credit Union West
Member Survey
On a scale from 0-11, how likely are you to recommend Credit Union West to a friend or colleague?
There was an error submitting the form
Thank you for your feedback!