Online Banking
Close online banking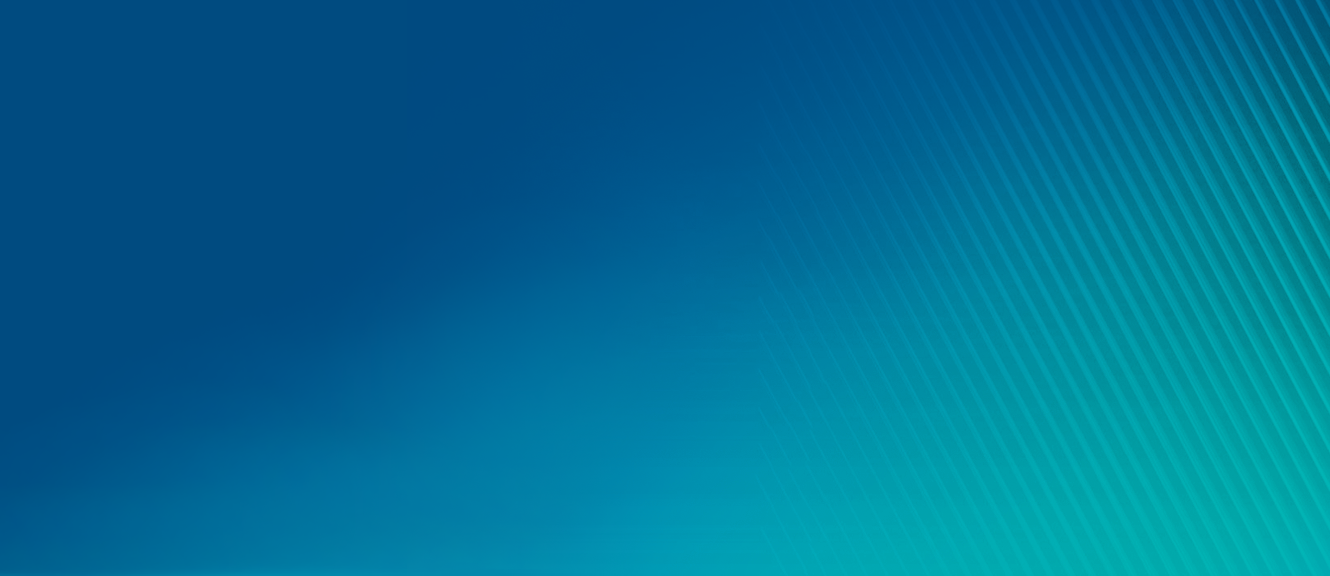 Home
About/News & Information
Your Money is Secure at Credit Union West
Your Money is Secure at Credit Union West
Your Money is Safe and Sound with Credit Union West
For over 70 years, Credit Union West has been a trusted financial partner to Arizonans. With recent news about sudden bank closures and uncertainties about the national banking industry, rest assured that your money is safe and secure here.
Our financial performance is strong and stable. We exceed the regulators standards of being a well-capitalized credit union and we have programs and protocols in place to manage risks. In addition, your deposits are federally insured by the National Credit Union Administration up to $250,000.
You can explore your coverage options with NCUA's insurance estimator at https://mycreditunion.gov/share-insurance-estimator-home.
Credit Unions are built on the philosophy of "people helping people." As a not-for-profit cooperative, we are member owned. We do not have shareholders; our Board and Supervisory Committee members are made up of real member volunteers who advocate for you and hold us accountable to ensuring your money and assets are protected here.
On March 21st, we will hold our 72nd Annual Membership Meeting where we will share financial updates. The 2022 annual report will also be shared with our entire membership, detailing and reaffirming our solid financial position and the dedication we hold for our members and the communities we serve.
To view last year's annual report, visit our website, here.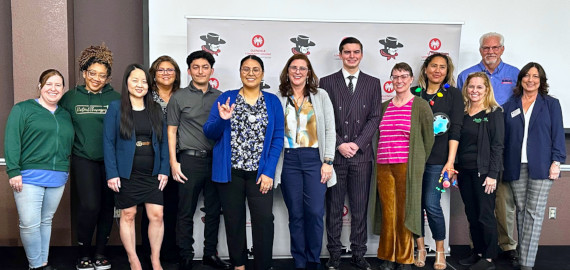 GCC Entrepreneurs Win $5,000
For the fourth year, we partnered with Glendale Community College to sponsor the Innovation Challenge.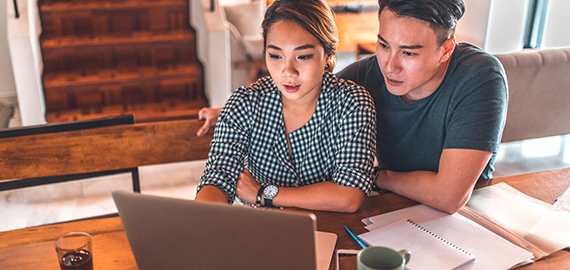 Five Ways to Build Credit History 
Your credit score is a number based on your financial history. The higher your score, the more credit-worthy...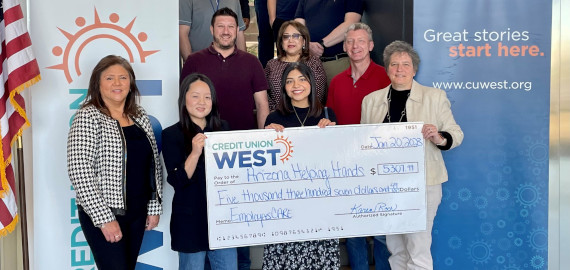 Donation to Aid Foster Children
In their final EmployeesCARE donation of 2022, our employees donated $5,307.49 to Arizona Helping Hands.
Credit Union West
Member Survey
On a scale from 0-11, how likely are you to recommend Credit Union West to a friend or colleague?
There was an error submitting the form
Thank you for your feedback!