Online Banking
Close online banking
Save your coins and take advantage of our FREE coin counting machines.
Save Pennies, Nickels and Dimes to Have Dollars
There are money-saving strategies that range in complexity from coupon-clipping to executing precise budgets with every expenditure planned to the penny. What's the best savings approach? Like health and weight-loss plans, the best money "diet" is the one that you'll stick with and follow consistently.
You may have plans to lower your expenses, add more income to your household, or allocate a percentage of salary to an interest-bearing investment account, which builds funds that can be used for a rainy day or for a large purchase.
Change Becomes Bills
Another consistent, easy and charming way to save is the time-tested "Change Jar." Many households have a jar that sits in a common area where coins are taken from wallets and pockets and dropped into the receptacle at the end of the day.
It's an easy practice, and the clang of the coins dropping into the jar can ignite a feeling of satisfaction after each deposit. And, if the change jar is clear, it's fun to see the coins pile up – and it gives you a sense of accomplishment.
Even if your efforts only amount to a couple of dollars a week, over a one-year time-frame, you'll likely have over $100!
Free Coin Counting Machines at Credit Union West
Here's good news for members who save coins – four of our branches have coin machines that are available to members for FREE, up to $50.
Coin machines can be found at the following branches: Avondale, Cottonwood, Sun City West; and Luke Air Force Base (base access is required). Stop in and deposit any spare change you have lying around your home!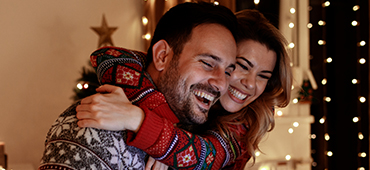 earn more while doing less
Members can earn an astounding 3.01% APY on checking accounts which is WAY above the national average...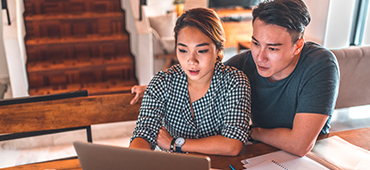 5 WAYS TO BUILD CREDIT HISTORY
Your credit score changes over time. If your score is lower than you'd like it to be, it doesn't have to stay that way. Start today...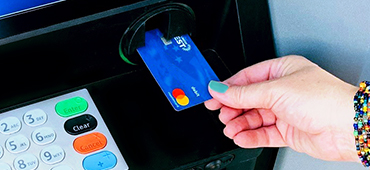 Enhanced ATMs are Here
Every branch now has an ATM that accepts cash and check deposits in addition to the traditional cash deposit feature...
Credit Union West
Member Survey
On a scale from 0-11, how likely are you to recommend Credit Union West to a friend or colleague?
There was an error submitting the form
Thank you for your feedback!