Online Banking
Close online banking
Online Banking
Visit Online Banking for 24/7 secure access to your account.
First time visiting Online Banking?
Click below to get started.
Utilize Bill Pay to Send Payments to People or Businesses.
Utilize Bill Pay Tabs & Setup Payees
Your new Online Banking comes with so many new features that it can be tough to understand all of your options without spending time digging around. This is why over the next few months, we will be featuring articles and how-to's on the newest and most popular Online Banking features. To start the series, we've created a quick overview of how to use your Bill Pay widget.
Bill Pay is one of our most popular Online Banking functions among members. Here we'll discuss all the features and functions of the new Bill Pay widget.




Tab Options

Under the Bill Pay widget, there are six viewing tabs: Quick, Multi, Classic, Scheduled, History, and Payees. Each of these tabs provides several options for Bill Pay management. Here are some quick tips on the Bill Pay widget that can help you determine which Bill Pay tab to use.
Quick
Use Quick Pay to make a one-time payment to a person or business.
Multi
Use the Multi Pay tab to pay multiple bills at the same time.

 

 
Classic
Use Classic Pay to schedule one-time or recurring payments to a person or business.

 

Tip! Use the Classic tab if it is your first time setting up a bill payment, if you would like to schedule a reoccurring payment or if you want to add notes about your payment, for your own future reference.

 

 
Scheduled

Use Scheduled to view future, scheduled payments on a calendar or search scheduled payments.
Tip! Reoccurring or singular Payments will show instantly under Scheduled when submitted for a future date.
History

Use History to view or search your completed Bill Payment transactions.Tip: If a payment is sent immediately or has been processed it will move to the History tab. Once in History, the payment cannot be edited or canceled.
Payees

Use Payees to view summary information about payees, view detail information about payees, edit payees, and add payees.
Adding Payees

If you're just getting started with Bill Pay, or you have a new payment to make, adding your payee will be the first step!
You can add a payee from any tab in the Bill Pay widget by clicking the button labeled "+ New Payee" on the widget title bar.


Next, select your Payee category: Business or Person.

Fill in the associated fields and save your new payee.

Note: Bill Payments to People will always be sent as a check.

Your payee will immediately populate and be available for use from the Quick, Multi, or Classic tab. You can manage the payee details anytime from the Payees tab. You can even choose to deactivate payees, or delete payees when you no longer need them in Bill Pay.

Now you are a Bill Pay expert! Log in to Online Banking to set up bill payments or payees now.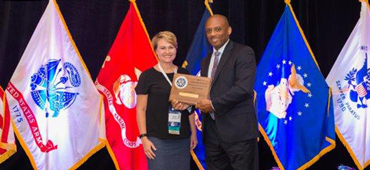 Air Force Credit Union of the Year
Serving military members and veterans is foundational to our mission, and has recently earned us the distinction of being named Air Force Credit Union of the Year...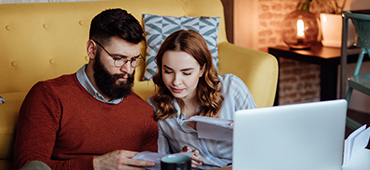 Certificates Are For Everyone
Certificates are no longer exclusive to serious investors; they are for anyone, in any stage of life, looking for hassle-free,
 zero-maintenance, 
savings growth...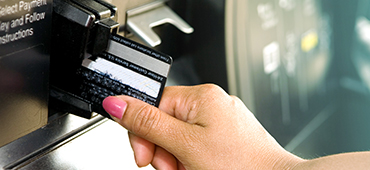 Gas station Skimmers on the Rise
More and more, devices built to steal your credit card information are being discovered and removed from gas pumps throughout the Valley...
Credit Union West
Member Survey
On a scale from 0-11, how likely are you to recommend Credit Union West to a friend or colleague?
There was an error submitting the form
Thank you for your feedback!