Online Banking
Close online banking
Before swiping your credit card this season, watch out for these telltale signs of holiday fraud 
Watch Out For These Three Holiday Fraud Threats
The holiday shopping season is here, which means more spending and opportunities for fraudsters to take advantage. To keep you informed about the most common seasonal schemes, we've put together a list of the top-three holiday fraud threats to lookout for so you can avoid being a target.
It's no coincidence that the busiest season for shopping coincides with the highest rate of fraud around the world. Every day, scammers target consumers with an array of legitimate sounding offers, but during the holidays, fraudsters ramp up their efforts to trick and defraud consumers.
Here are the top three fraud threats coming this holiday season:


Fake Retail Websites

Do you see a deal that sounds too good to be true? That might be because it is. Fake retail websites are created by criminals to look like real merchants, but actually leads to a fraudster-held account. These websites often emulate well-known brands and retailers. Fake retail websites have become especially popular on social media, where posts and accounts look legitimate but are not.
What to Watch Out For:
The URL or website text contains misspellings
The URL ends in a uncommon suffix (i.e. it's not a .com, .org, .gov, .net, .edu, or .tv)

The IP address is not U.S. based
The URL isn't secure and doesn't start with HTTPS
Generally speaking, if the website looks off, trust your gut
Mystery Shopping

Everyone is looking to pick up a little extra cash this time of year. Mystery shopping or secret shopping scams take advantage of that desire by luring victims into job opportunities where they 'test' products and services but
are first required to pay the employer for a fee or license. In reality, the job doesn't actually exist and the victim is out any investment.

What to Watch Out For:
Job opportunities that require you to pay the employer before starting employment
Wiring money to a potential employer for start up costs and fees
Depositing a check into your bank account on behalf of a potential employer, especially if they ask you to send some of the funds back by other means

Charity Scams
Scammers are always finding new lows to exploit. Charity scams take advantage of our generosity and good nature during the holidays. In this scam, fraudsters pose as a legitimate charitable organization and keep donations before they're discovered.

What to Watch Out For:
You receive a high-pressure pitch by phone, email or in-person
Donation can only be made with cash, money wire,

peer-to-peer payment app,

or gift card donation
Donations are requested by a third party, not directly by the accredited charity, and they refuse to provide details how the donation will be used
Do you believe you've become a victim of identity theft?
If you think you have become a victim of holiday fraud, you should notify your financial institution(s) as soon as possible. To contact us, send a secure message through Mobile and Online banking or call our Member Contact Center at 1.
800.621.0287. We may recommend you reset your Mobile and Online banking password and issue you a new credit or debit card if they were exposed.
Check your credit report and keep an eye for any discrepancies. Good news! Members get FREE instant access to their credit score and credit report in Mobile and
Online Banking. Better yet, using the credit monitoring tool won't impact your score which is updated daily. Simply log into Mobile or Online Banking and select 'Credit Score and Report' in the Track & Plan menu to sign up!
Victims of identity theft should also
file a report with the Federal Trade Commission (FTC) at
 www.ftc.gov/idtheft
or by calling 877-438-4338 or TDD (202) 326-2502.
Stay on Top of Your Credit
SavvyMoney Credit Monitoring
Get daily updates of your credit score and report in Mobile and Online Banking
Not an Online Banking user? Create your free account to get started.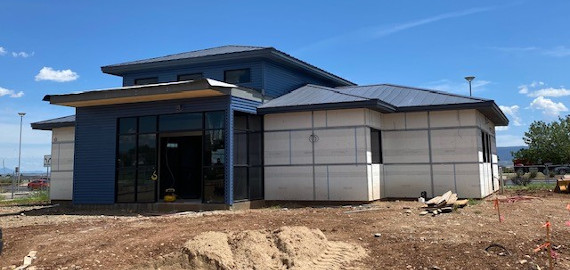 Prescott Valley Branch Update 
After breaking ground on our new Prescott Valley branch in April, an opening date is on track for this fall.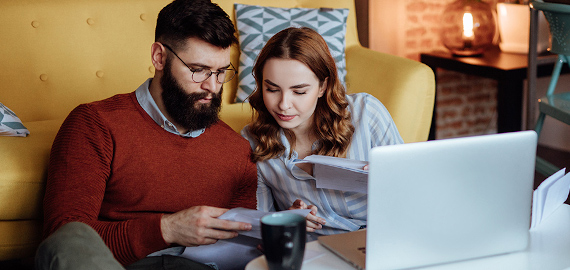 Certificates Are For Everyone
Certificates are no longer exclusive to serious investors. They are for anyone, at any stage of life.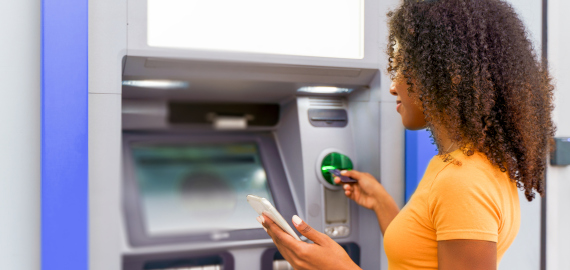 North Mountain Permanent Closure
After careful consideration, we have made the decision to permanently close the North Mountain branch.
Credit Union West
Member Survey
On a scale from 0-11, how likely are you to recommend Credit Union West to a friend or colleague?
There was an error submitting the form
Thank you for your feedback!