Online Banking
Close online banking

Home
About/News & Information
How to Get Rid of Browser Hijackers
How to Get Rid of Browser Hijackers
Safeguard your personal information and online experience by removing suspicious software or unknown extensions.
What is Browser Hijacking?
Browser hijacking is a form of untrustworthy software that modifies your browser settings without your permission in order to show you unwanted advertising. This type of software can change your web browser homepage or search engine, and display pop-up ads over any website you may visit.
Oftentimes, browser hijackers are downloaded under the disguise of a free browser extension that performs a useful function. If you have recently downloaded free software or browser extensions and are now experiencing an influx of pop-up ads, you may be a victim of malicious software. Read the security tips below to learn how to remove and avoid harmful browser extensions and programs. 
Signs of a Browser Hijacker
Unwanted changes to your browser
Annoying pop-up ads that display over your browsing sites
Slow loading web pages
Redirects to unwanted sites
Browser crashes
Hyperlinks on web page text that take you to suspicious sites
How to Remove Browser Hijackers
Check Visual Cues > Determine Source > Remove source by Uninstalling
Extensions designed to hijack your browsing experience can show legitimate content from real businesses in pop-up ads, making it difficult to immediately recognize the source of the ads.
One quick way to visually identify an ad source is to look in the lower corners, or edges of the ad. If you see disclaimers such as "ads by (company name)" you can determine the source of your pop-up ads.
Once you've determined the source, make sure to remove the associated software by uninstalling the browser extension and removing any downloaded files.
See Example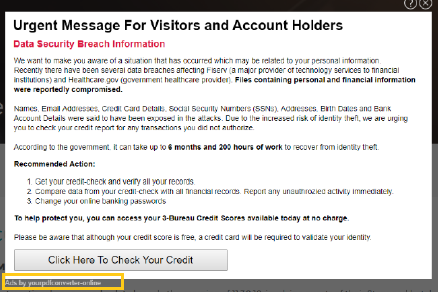 In this example there is a very small message on the lower left-hand edge of the ad, stating "Ads by yourpdfconverter-online," indicating the ad is originating from the Free PDF Converter extension.
Uninstall Common Ad Sources
These sites provide detailed instructions on how to remove specific commonly found browser hijackers from your various web browsers.
Remove Additional Toolbars or Browser Extensions
Safeguard Your Personal Information
Be careful downloading free software
Before downloading anything, verify it comes from a legitimate source
Be sure you trust a source before you click it
Never input your personal information on a website you don't know and trust
If you ever have questions or concerns, please don't hesitate to
contact us
.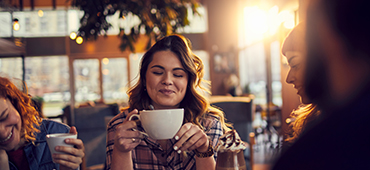 the Year of Saving Smart
A new year is an ideal time to start fresh. It's natural to reflect on the past, identify areas that you'd like to change...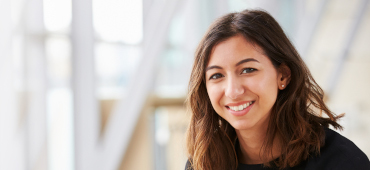 8-Time Top Company to Work For
Recently, azcentral.com announced that we've been named a Top Companies to Work for in Arizona – for the eighth year...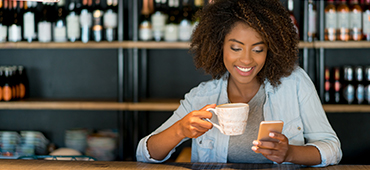 Member Benefits And Perks
Life can be expensive. That's why we've added savings to your Membership Benefits. 
Get exclusive offers and...
Credit Union West
Member Survey
On a scale from 0-11, how likely are you to recommend Credit Union West to a friend or colleague?
There was an error submitting the form
Thank you for your feedback!