Online Banking
Close online banking
Make your resolution a reality.
Smart Saving Strategies
A new year is an ideal time to start fresh. It's natural to reflect on the past, identify areas that you'd like to change, determine goals and establish plans to achieve them in the new year.
If history is any indication, "Saving Money" is a popular resolution. Statista reports that it was the top 2018 New Year's resolution, along with eating healthier and exercising.
The good news is, if saving more money is on your New Year's list, there are two basic ways to accomplish it. You can maximize your savings by employing smart strategies to reduce expenses and earn more.


How to Reduce Expenses
Don't spend your money on unnecessary products and services. Review your budget to see if you could save by eliminating unneeded products, eat out less, shop sales and stick to a pre-established grocery budget.
You can go further by not spending money on nonessentials, such as magazine subscriptions, premium cable and monthly checking account service fees. Our Loyalty Rewards Checking™ checking option never charges a monthly fee, and it gives you 2% cash back on your monthly purchases up to $400, which gives you the opportunity to earn $8.00 monthly.
If your prior checking account charged a $7.00 per month service fee, that quickly adds up to $84.00 each year. Save that money, instead! No monthly service fees combined with the potential to earn up to $8.00 per month on items that you regularly purchase makes Loyalty Rewards Checking a smart savings resource.


How to Earn More
Getting a raise, promotion or finding a new job that pays a higher salary are all proven ways to earn more. But, what if you like your current job and employer?
Another smart earning option is to find higher interest accounts that pay you more for your money. Average interest rates for savings accounts at U.S. Banks hover at .09% and to get a higher interest rate, you'll need to commit a much bigger balance to a long-term account. What if you don't have tens of thousands of dollars to invest and need more flexibility?
We have a great option to earn more than three times the average savings interest rate with the flexibility of a checking account. Heritage High-Yield Checking™ offers you 4.07% annual percentage yield (APY) on up to a $10,000 balance when qualifications are met. That's more than three times the interest you'd earn compared to a traditional savings account, along with unlimited check writing, and no monthly fees.
With two checking options that support your smart savings resolutions, we are your resource to help you control and strengthen your financial future in 2019 and beyond.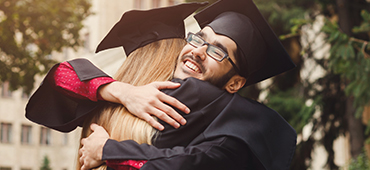 Final Call for Scholarships
Applications are due by March 29. High school seniors can apply for a chance to win $1,000 for college...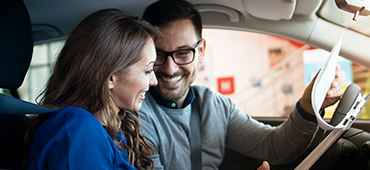 Our Top 7 Financial Resolutions
The New Year is a great time for renewal. That makes it a good time to make bold, decisive changes in your life...
Stress-Free 
MORTGAGE Refi

Every refinance comes with a little anxiety. Maybe you've heard it's expensive or requires lots of paperwork...
Credit Union West
Member Survey
On a scale from 0-11, how likely are you to recommend Credit Union West to a friend or colleague?
There was an error submitting the form
Thank you for your feedback!