Online Banking
Close online banking
Designated Parking for Active Duty and Veterans

If you have recently visited a branch, you may have seen a new reserved parking space for military members
and veterans.
To honor and support our local U.S. veterans and military members, we have designated reserved parking spaces, marked by signs emblazoned with an American flag, reading "Military Veteran Parking." The spaces are close to the front doors, next to the handicap spaces, and provide premier parking to the brave men and women who serve(d) our country.
"We have all benefited from the brave men and women who serve and protect our nation. This is our way to recognize their commitment, honor their patriotism, and support our 65-year heritage of serving the military community and their families."




- Bob MacGregor, CEO
Active duty and veteran members, we thank you for your service.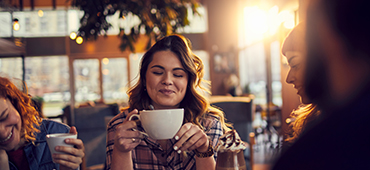 the Year of Saving Smart
A new year is an ideal time to start fresh. It's natural to reflect on the past, identify areas that you'd like to change...
Local Matters
Banking locally is smart. Beyond great service and competitive rates, we give back to the community.
Take the Pledge
Military Saves Week provides educational information to motivate active duty military members and their families to take the Military Saves pledge.
Credit Union West
Member Survey
On a scale from 0-11, how likely are you to recommend Credit Union West to a friend or colleague?
There was an error submitting the form
Thank you for your feedback!