Online Banking
Close online banking
Don't head out to dealerships until you've checked out our Costco Auto Program.
Get $150 Plus Great Auto Savings with Costco
We've partnered with the Costco Auto Program to offer our members $150, plus exclusive, pre-negotiated pricing on new and used vehicles at over 3,000 dealerships nationwide. Plus, you don't even need to be a Costco member to take advantage of the program!
It's as easy as 1 - 2 - 3 to save!
Find a Vehicle
Search for new or pre-owned vehicles, read reviews, compare specs and features and view photos. You can even research safety information and review manufacturer incentives.
Once you have found something you're interested in, find the dealership nearest you and request an appointment. Every participating dealership has at least one Costco certified Authorized Dealer Contact that you'll be put in contact with.
Apply for Financing
Once you've selected a vehicle, apply for your financing through Credit Union West. We'll review your application quickly and get back to you within 1 – 2 business days.
Visit & Save
Meet with the Authorized Dealer Contact and view the special Costco Member-Only Price Sheet to see the exclusive prearranged price on the vehicle you selected. You'll also be able to see the vehicle's invoice and MSRP too so you can see how much you save with the Costco Auto Program!
Remember, if you're not happy with the vehicle or price, you are under no obligation to purchase.
Your Benefits
Earn a $150 Costco Shop Card 
Find a vehicle with the Costco Auto Program, finance it with Credit Union West, and we'll give you a $150 Costco shop card.
Lowest Pricing
Costco has already negotiated the pricing for you so it's a haggle-free experience. You don't have to worry about whether or not you are getting the best deal.
A Smooth and Seamless Buying Experience
No more spending hours at a dealership aimlessly walking around, and being pressured into test drives. 
Not a Costco member?
No problem! Once your vehicle purchase is complete, you'll receive a one-year Gold Star Membership to Costco and $100 Costco Shop Card.
Already a Costco member?
Great! Once your vehicle purchase is complete, you'll earn a $150 Shop Card to use at Costco. Plus, Costco members receive 15% off parts, service and accessories for any household vehicle at participating service centers nationwide.
The Program is a Hit
In the last 5 years alone, more than 2.3 million Costco members have taken advantage of the Costco Auto Program!
Save yourself the hassle of negotiating, and the hours that you would have spent driving from one dealership to the next looking for a salesperson willing to make you a good deal. Give our Costco Auto Program a try!
Questions? Call 1.800.805.1195 

Must be a Credit Union West member, locate a participating dealer through the Costco Auto Program and meet with the Authorized Dealer Contact to be eligible. Credit Union West loan funding required as well as completion of a Costco Auto Program Member Satisfaction Survey within 30 days of purchase. Current eligible Costco members receive the $150 Costco Shop Card; eligible Non-Costco members receive a one-year Gold Star Membership and $100 Costco shop card. No substitutions. Cannot be combined with other offers and is not redeemable for cash. Offer not valid on the refinancing of an existing Credit Union West loan. Costco and its affiliates do not sell automobiles or negotiate individual transactions. All new cars arranged for sale are subject to availability and a price prearranged with the participating franchised new car dealer. Certain vehicles may be excluded from the program. A participation fee has been paid by the dealers participating in the Costco Auto Program. New Credit Union West accounts opened are subject to our normal approval process. Annual Percentage Rate (APR) based on credit qualifications and performance. Programs subject to change.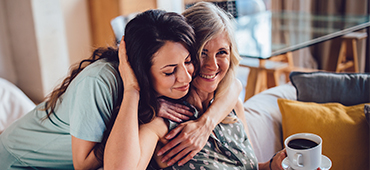 Is Debt Consolidation For You?
Consolidating debt is a great way to save on interest, lower monthly payments, and conquer debt quicker. Could you benefit...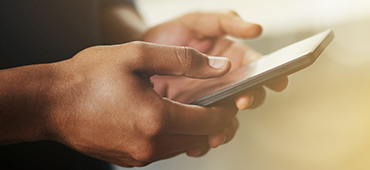 Zelle Payments
Struggling to connect your card in the Zelle pay app? You're not alone. We heard reports from our members and decided to investigate...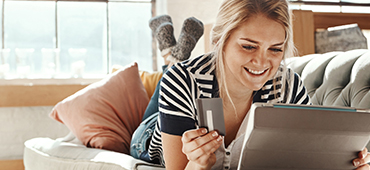 card benefits you didn't know you had
We're proud to offer credit cards with benefits for security, shopping, travel and more. Take a look at just a few..
Credit Union West
Member Survey
On a scale from 0-11, how likely are you to recommend Credit Union West to a friend or colleague?
There was an error submitting the form
Thank you for your feedback!