Online Banking
Close online banking

Home
About/News & Information
5 Tips to Master Your Holiday Shopping
5 Tips to Master Your Holiday Shopping
Don't let shopping take a toll on your cheer.
Shop Like a Pro
We've rounded up some of our favorite tips and tricks for conquering holiday shopping.
Prep and budget
Start making your list and plan out how much you are willing to spend on gifts.
Begin saving
Look for ways to trim your regular spending. For example, you may be able to take advantage of our Skip-a-Pay program and skip this month's loan payment.
Three Mariah rule
Limit your time in stores. Once you hear Mariah Carey's "All I Want For Christmas is You" three times, it's time to go home. Remember, three Mariahs and you're out.
Shop locally
Not only will you support our local economy, but you may also find unique gifts.
Maximize your payment method
All of our Platinum Mastercard® credit cards come with premium shopping benefits including Extended Warranty, Satisfaction Guarantee and Purchase Assurance for extended protection while you're shopping.
Don't have a Platinum Mastercard yet?
You'll get 2% cash back on all balances transferred to your new card, plus enjoy Platinum benefits and no annual fee. Choose between our Preferred and Rewards card to enjoy either our lowest rate or reward points on all purchases.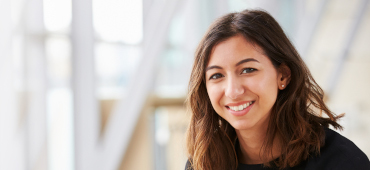 8-Time Top Company to Work For
Recently, azcentral.com announced that we've been named a Top Companies to Work for in Arizona – for the eighth year...
The Best way to buy and sell a home
At Credit Union West, we know buying or selling a home is a huge decision — one that you need to feel comfortable making...
save for the future while enjoying today
You don't have to feel deprived while you're saving; you can put money away and have fun by setting clear priorities and a solid budget... 
Credit Union West
Member Survey
On a scale from 0-11, how likely are you to recommend Credit Union West to a friend or colleague?
There was an error submitting the form
Thank you for your feedback!