Online Banking
Close online banking
Earn up to $850 in Costco Shop Cards with the Season of Values promotion.
Save Time and Money When Car Shopping
When you make a big purchase, like a new car, you don't just sign the loan papers on any old vehicle. It's a good idea to research to target key factors, like the type of vehicle and price range that you want before stepping onto a car lot.
Check-in with known auto resource companies, like Edmunds and Kelly Blue Book to get the scoop on vehicle ratings. If you're looking for a family vehicle, like a mid-sized van or an SUV, compare the features and value among available models. And, if you're shopping for a young driver, the safety and reliability ratings of the vehicle are especially important. These auto resources allow you to complete a head-to-head comparison to make sure that you are getting the best value for your money.  
Costco Season of Value Auto Program
 Now  - Jan. 2, 2020

If you're looking for savings and convenience, consider the Season of Value program from Costco*. This limited-time program allows Credit Union West members like you to purchase a car from Costco's Auto Program.
When you buy a new or used participating automobile through this program and finance it through Credit Union West between now and January 2, 2020, you'll receive additional benefits, including:
A Costco Shop Card for financing through Credit Union West:

$150 Costco Shop Card if you're already a Costco member, or
A free one-year Gold Star Membership and $100 Costco Shop card if you're not a Costco member

A Costco Shop Card after completing a Costco Auto Program Survey

$700 for Executive Members, or
$300 for Gold Star and Business Members

Costco member pricing on select vehicles
Compatible GM incentives for which you qualify
The Costco Auto Program includes preferred auto dealerships, many that provide lower costs through this program. As with all Costco Auto Programs, set pricing is part of the arrangement, so you'll get a great price without the stress of haggling. It's a popular car shopping program, with over 2 million vehicles sold in the last five years.
Get pre-approved for your auto loan and take advantage of the Season of Values program by January 2, 2020.
*To qualify, Costco members must: (1) Register with the Costco Auto Program to receive their GM Authorization Number and the contact information for a U.S. dealership that has opted in to the Costco Auto Program Season of Values promotion (2) Present the GM Authorization Number to the dealer at time of visit; (3) Take retail delivery of an eligible, new 2019 or 2020 Chevrolet, Cadillac, Buick or GMC vehicle between Oct. 1, 2019, and Jan. 2, 2020; (4) To receive Costco Shop Card, submit a redemption form within 30 days of purchase or lease and complete a Costco Auto Program member satisfaction survey. Please allow eight weeks for Costco Shop Card delivery, pending completion of all eligibility requirements; including redemption form submission, purchase verification from GM and survey completion.
Tax, title, license and dealer fees are extra. This promotion is subject to change without notice. Excludes: (1) All SAP trims; (2) Chevrolet: Corvette, Silverado 4500HD, 5500HD, 6500HD chassis cabs and Low Cab Forward trucks; and (3) Cadillac: XTS W30I and CT5. Cannot be combined with some GM incentives. Please see your participating dealer for details. Costco Shop Cards are not redeemable for cash, except as required by law.
Costco and its affiliates do not sell automobiles or negotiate individual transactions.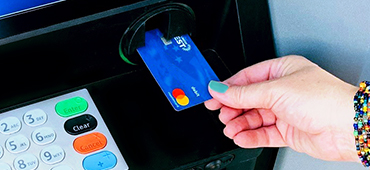 Enhanced ATMs are Here
Every branch now has an ATM that accepts cash and check deposits in addition to the traditional cash deposit feature...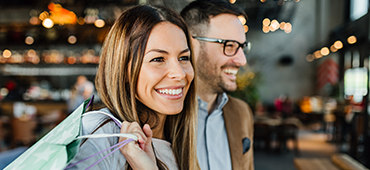 Enjoy Black Friday with Skip-a-Pay
Skip your loan payment this month to save cash for all of your holiday shopping this season. You may have more than one...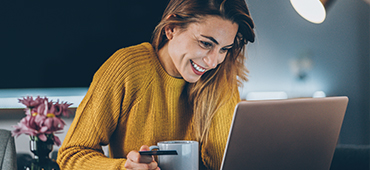 Maximize Your Savings This Season
The holidays are almost here! Meaning more fun, festivities, family time, and... dollar signs. Here's our top ways to...
Credit Union West
Member Survey
On a scale from 0-11, how likely are you to recommend Credit Union West to a friend or colleague?
There was an error submitting the form
Thank you for your feedback!